The PDMI shares its concern for those impacted by COVID-19. We continue to monitor all developments with the ongoing pandemic. More information on our next event — PDMI West scheduled for Sept. 14-16 at Pendry San Diego — is coming soon. Stay safe.
Speaker Bios
Moderators
Lauren Gismondi
---
Lauren Gismondi is a Facebook partner manager located in Chicago. She partners with advertising agencies to drive next-level results across their business. Gismondi works with agency teams to fuel their adoption and growth of digital advertising best practices on the Facebook platform. She also spent more than three years with LinkedIn, where she advised on branding and recruiting initiatives for clients across various verticals. Gismondi is a University of Illinois alum, where she studied advertising and business.To add a new question go to app settings and press "Manage Questions" button.
---
Maliq Hill
---
Maliq Hill is an account manager at Facebook, based in Austin, Texas. Managing a portfolio of more than $40 million in annual ad spend, Hill has extensive experience working with brands both large and small to make the most of their marketing since he started with the company in 2015. Graduating with a degree in psychology and a focus in behavioral economics from Yale University, Hill is fascinated by the ways that brands can effectively find, educate, and convert their customers.
---
Michael Browne
---
Michael Browneis the founder and CEO of Media Wire Marketing Inc., a digital direct response marketer with 15-plus years of experience in reducing cost-per-acquisition and delivering measurable business intelligence and return on investment.
---
Christine Georgakakis
---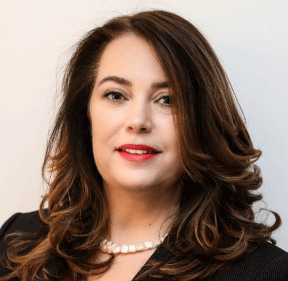 Christine Georgakakis is vice president of direct brand marketing and advertising at REELZ Network. She is a direct marketing professional with extensive experience in the media industry and was named one of the Top Women in Media by Folio: magazine as an industry trailblazer in 2018.
---
Maria Kennedy
---
Maria Kennedy is group vice president at Discovery Inc., where she has been both a pioneer and an innovator in the DRTV space. She is a veteran in the performance media industry for more than 20 years and has a proven track record for success. Among her career highlights to date, she lists: the rebrands and launches of TLC, Animal Planet, BBC America, Travel Channel, Investigation Discovery, OWN, Velocity, AHC, Destination America, Discovery Family, and Discovery Life. Kennedy served on the Response Advisory Board and has been on the Board of Directors for the Electronic Retailing Association (ERA) and the Electronic Media Marketing Association (EMMA). In 2015, she was inducted to the Direct Response Hall of Fame and in 2017 received the Lifetime Achievement Award from the ERA.
---
Michaela Giovengo
---
Michaela Giovengo is the head of performance marketing at Hulu, where she is responsible for all short-form DR advertising revenue. Since joining Hulu in 2012, Giovengo has been instrumental in the development and growth of the Hulu direct response unit, which has resulte
d in double-digit revenue growth year-over-year. Prior to joining Hulu, Giovengo spent more than six years at NBCUniversal as an account executive across a number of the network's properties, including USA, Oxygen, Bravo, and SyFy. She was born and raised in Chicago and holds a bachelor's degree in marketing from Fordham University. She currently resides in Brooklyn, N.Y., with her husband and their two children, Siena and Luke.
---
Teddy Pritikin
---
Teddy Pritikin is vice president of direct response for Xandr, AT&T's advertising and analytics company. In this role, he oversees all short-form and long-form revenue for direct response across linear, digital, and addressable TV. Prior, he worked on the direct response sales business for DirecTV for seven years, after serving as director of sales for health and entertainment lifestyle programmer Z Living. Prior to that, he was an account executive at GSN. Pritikin holds a B.S. in accounting from Muhlenberg College in Allentown, Pa. He lives in New Jersey with his wife and two teenage daughters.
---
Marc Mallett
---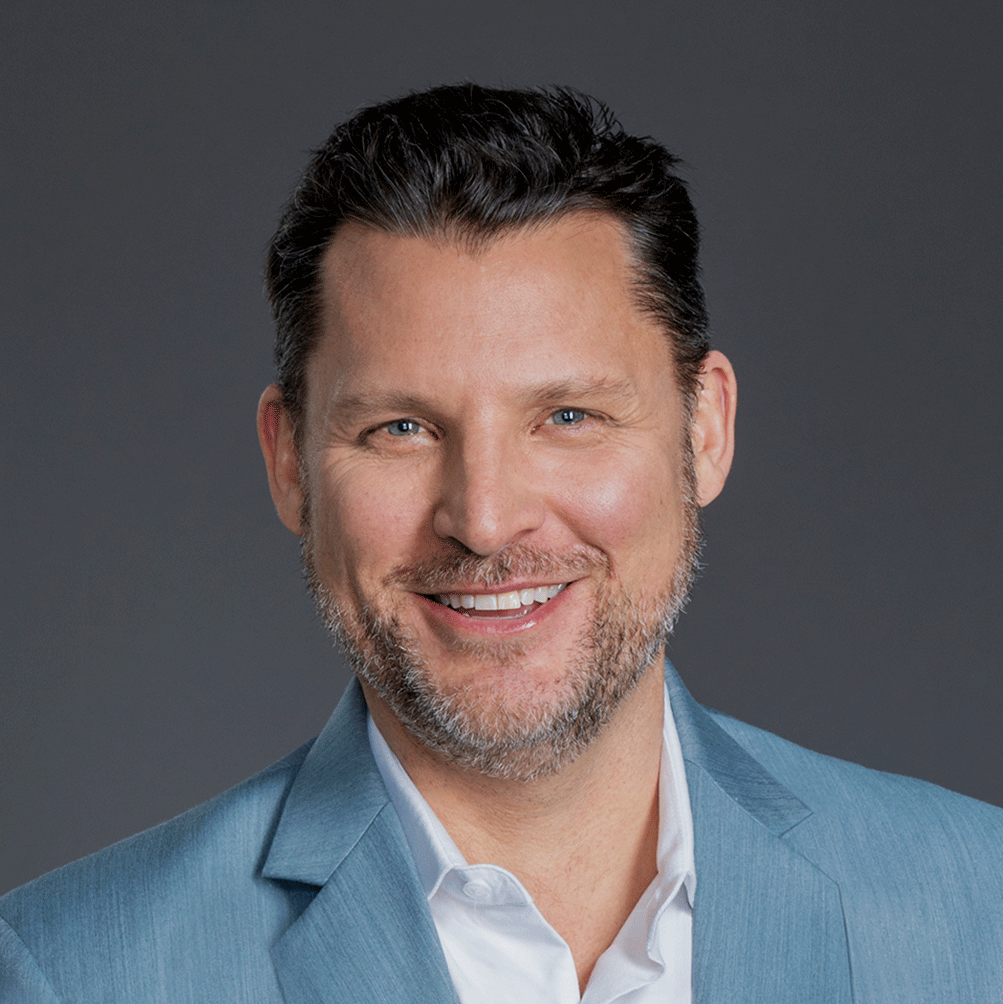 Marc Mallett is vice president, performance advertising, for Disney Advertising Sales. Previously, he served as director of sponsorship and ad sales of ESPN Asia Pacific, as well as vice president, advanced advertising and sales operations, for ABC. Mallett joined ESPN in November 2013 as director of audience sales, part of ESPN's Customer Marketing and Sales group, where he oversaw programmatic sales efforts across ESPN's digital and TV properties. During his time in this role, he managed triple-digit growth for ESPN's programmatic sales. Mallett was also a key member of the team that launched ESPN's first programmatic television initiative, delivering the industry's first live programmatic television spot. Before joining ESPN, he served as vice president at Silver Chalice Ventures where he launched 120 Sports, the ACC Digital Network, the SEASONx premium sports exchange, and Campus Insiders digital properties. Originally from Seattle, Mallett attended the University of Oregon.
---
Dan Kelly
---
Dan Kelly is general manager, sales, for DISH Media. He oversees general market and direct response sales efforts for its Central and West Coast based sales teams. Kelly is charged with leveraging DISH Media's entire suite of advertising offerings across DISH's satellite and Sling TV properties. His teams are dedicated to elevating the brands' presence at a market level, while simultaneously providing the latest advanced ad solutions to their clients. In his spare time, Kelly is an avid skier and youth sports coach. Dan achieved a B.S. in marketing from Pennsylvania State University and lives in Los Angeles with his wife Penny and their three children.
---
Dick Wechsler
---
Dick Wechsler is founder and CEO of Lockard & Wechsler, a full-service direct marketing agency, which has grown from $3 million to $650 million in annual media billings. Early in his career, Wechsler — a member of the Direct Response Hall of Fame, as well as a past member of the board of directors for the Electronic Retailing Association (ERA) — realized that good creative and the ability to quickly access and analyze data were the keys to successful direct response marketing. Most recently, he's led an initiative to develop tools and strategies to plan, track, and analyze integrated media campaigns that support direct and retail channels, and push online campaigns beyond their traditional scalability limits.
---
Bill Sheehan
---
Bill Sheehan is co-founder and chief operating officer of the Performance-Driven Marketing Institute (PDMI), and a principal of Definitive Media Group, an event and trade publishing company. Prior to co-founding PDMI, Sheehan served as executive director of the Electronic Retailing Association (ERA). He has more than 25 years of senior executive management experience with trade associations and technology companies, where he successfully led the organizations through unprecedented technological and economic transformations. Sheehan has multi-disciplinary association experience in operations, finance, membership, marketing, communications, advocacy, public relations, events, and fundraising. He received his bachelor's degree in business administration from James Madison University, where he was also a member of the football and soccer teams.
---
Alexandra Megaris
---
Alexandra Megaris' practice focuses on regulatory investigations and government enforcement matters involving state attorneys general, the Federal Trade Commission (FTC), Consumer Financial Protection Bureau (CFPB), state regulatory agencies, and the U.S. Congress. She also works closely with Venable's federal and state government affairs teams in advocating for clients before these agencies.
---
Leonard Gordon
---
Leonard Gordon, co-chair of Venable's Advertising and Marketing Group, is a skilled litigator who leverages his significant experience working for the Federal Trade Commission (FTC) to help protect his clients' interests and guide their business activity. Gordon regularly represents companies and individuals in investigations and litigation with the FTC, state attorneys general, the Department of Justice (DOJ), and the Consumer Financial Protection Bureau (CFPB). Len also represents clients in business-to-business and class-action litigation involving both consumer protection and antitrust issues.
---
Stephen Freeland
---
Stephen Freeland is a member of Venable's national Advertising and Marketing Practice. He focuses on solving complex litigation challenges that businesses face in the areas of advertising, consumer protection, telemarketing, telecommunications, intellectual property, and antitrust in both business-to-business disputes and consumer class actions. He has represented major consumer product companies, retailers, online merchants and service providers, affiliate marketers, telecommunications companies, fundraisers, companies in the automotive industry, pharmaceutical companies, and trade associations.
---
---
Speakers
Thomas Haire
---
Thomas Haire is co-founder and chief content officer of Definitive Media Group, an event and trade publishing company, as well as co-founder and board member of the Performance-Driven Marketing Institute (PDMI), a non-profit trade association. Prior to serving in these roles, Haire spent 17 years as editor-in-chief of Response Magazine. He also served as the content director of Response Expo, a trade event in the marketing industry, from 2007-2018. He is a four-time Western Publications Association (WPA) Maggie-award nominee as editor-in-chief of Response and a two-time Eddie Award winner as a magazine editor and feature writer. A native Southern Californian and graduate of USC, Haire and his wife relocated to Massachusetts last summer and welcomed their first child, a son, in September.
---
John Yarrington
---
John Yarrington is co-founder and chief executive officer of the Performance-Driven Marketing Institute (PDMI) and co-founder of Definitive Media Group (DMG), an event and trade publishing company. Prior to co-founding PDMI and DMG, Yarrington was the publisher of Response Magazine and executive director of Response Expo and the Direct Response Marketing Alliance (DRMA). With nearly two decades of serving the direct response, direct-to-consumer, and performance-driven marketing industry, he has become an experienced leader and seasoned veteran at building community platforms that unite, grow, and propel industries forward. Yarrington received both his bachelor's and master's degrees in business administration from California State University, Fullerton.
---
Shannon Roddy
---
Amazon expert Shannon Roddy is the founder of Marketplace Seller Courses, an online course designed to help brands, inventors, and entrepreneurs make the most of their Amazon selling experience. He has consulted with more than 90 companies during the past seven years, helping them to set up, optimize, and launch their Amazon storefronts, as well as successfully promote and protect their brands on Amazon.com. Roddy has not only helped numerous sellers increase conversion rates and sales but also helped obtain No. 1 New Release rankings for several products — as well as assisted with multiple No. 1 Best Selling products on Amazon. His innovative approach to empowering sellers with practical takeaways and helping them focus on the essentials creates tremendous value opportunities. Roddy resides with his family in Atlanta.
---
Jake Brennan
---
Jake Brennan is the host and creator of the explosive music and true crime podcast Disgraceland and co-owner of the audio-driven media company Double Elvis Productions. Launched in 2018, Disgraceland rocketed to the top of the Apple Podcasts charts and was named to Apple Podcasts coveted "Best Of" 2018 and 2019 year-end lists. Disgraceland has been nominated for two iHeart Podcast awards and won the award for Best Music Podcast in 2020. In 2019, Brennan published his first book, Disgraceland: Musicians Getting Away with Murder and Behaving Very Badly (Grand Central/Hachette).
---
Michael Keohane
---
Michael Keohane is an 18-year veteran of the digital media space, having led sales teams at CNET, communications startup Meebo, and now iHeartMedia. As senior vice president of podcast sales, Keohane leads strategy and monetization efforts across iHeart's industry-leading 177 million monthly podcast downloads.
---
Dave Zohrob
---
Dave Zohrob is the co-founder and CEO of Chartable.com, the podcast measurement company. Chartable helps podcasters understand and grow their audiences, and empowers advertisers to measure the effectiveness of their ads.
---
---
©2020 Definitive Media Group. All rights reserved.
Mailing Address: 668 N. Coast Hwy. #181
Laguna Beach, CA 92651
​
Email: cust_svc@definitivemediagroup.com
Phone: (949) 549-4273
​​
Reproduction — in whole or in part — is prohibited without written permission.
Nicole Cordero led a powerful panel discussion about the U.S. Hispanic marketplace at PDMI West 2019 in San Diego. PDMI members can listen to audio of this educational session (and many others) through the PDMI Member Portal.
Products in categories including:
​
Nutraceuticals

Beauty & Personal Care
​
​
​Products in categories including:
​
Health & Fitness

Beauty & Personal Care
​
Products in categories including:
​
Housewares

Hardware

Beauty & Personal Care
​Products in categories including:
​
Fashion

Beauty & Personal Care

Health & Fitness

Housewares
Products in categories including:
​
Health & Fitness

Beauty & Personal Care
​
​
PRODUCT SUBMISSIONS
Info on submitting product presentations
Present your product at the Feb. 25 event >