A vibrant city transitions to a beachside oasis. Lush interior spaces designed for pampering and relaxation offer oversized balconies peering out at the sea and the city. And with the perfect meeting space and amenities for an event like PDMI East, we're thrilled to call the Eden Roc Miami Beach home on April 19-21, 2020.

PDMI East badges are available now! PDMI members can get their badges for just $295, while non-members can gain entry for $395. PDMI East badges gain you entry to all facets of PDMI East: the meeting hall, educational sessions, and evening networking events!
PDMI East will present the best networking opportunities and educational events designed for you, a leader in performance-driven marketing interested in the direct-to-consumer media, technology, and commerce spaces. More information is on the way soon about all that PDMI East will offer!
Click below to register today!
​
In April 2021, you began receiving information on registering and booking your hotel rooms for the PDMI's first in-person event in nearly two years: PDMI West 2021 on Oct. 4-6 at Hard Rock Hotel San Diego.
While we've been working diligently to plan a safe and exciting full-scale event this fall, the PDMI also has been working behind the scenes to secure our ongoing commitment to you as the performance and direct-to-consumer marketing industry's leader in in-person networking and education.

We're thrilled to announce that the PDMI has finalized show dates and locations for both of its 2022 in-person events and its spring 2023 in-person event:
​
PDMI East 2022: March 13-15, 2022, in Miami Beach

PDMI West 2022: Oct. 24-26, 2022, in San Diego

PDMI East 2023: March 20-22, 2023, in Miami Beach
​
With the world beginning to look ahead from the pandemic and as vaccination efforts continue slow the spread, the PDMI believes that one way to lead the industry forward is to commit to creating and hosting the type of successful in-person trade shows to which you've become accustomed. We look forward to hosting you at four events in the next 23 months!
​
Keep an eye on this page, your email, and our social media outlets for more information about the PDMI's upcoming events!
*The Confidante Miami Beach rates exclude 14% occupancy tax. The PDMI has negotiated the property's usual $35 per night resort fee down to $20 per night. Resort fee includes: Wi-Fi access including premium service; 24-hour indoor/outdoors fitness center with exclusive on-site fitness classes; and morning coffee in the hotel coffee lounge.
Speaker Bios
Moderators
Asieya Pine
---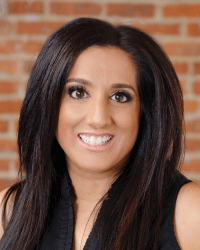 As president of Lockard & Wechsler Direct (LWD), Asieya Pine is responsible for the agency's day-to-day operations. She also leads the planning and account services group, which optimizes media for the agency's 80-plus clients. Under her leadership, LWD has grown year after year for 20 years, becoming one of the largest privately held performance marketing agencies in the country. Pine's experience covers a wide range of direct response disciplines, including advertising for consumer products, lead-generation, and e-commerce brands.
---
---
Speakers
Thomas Haire
---
Thomas Haire is co-founder and chief content officer of Definitive Media Group, an event and trade publishing company, as well as co-founder and board member of the Performance-Driven Marketing Institute (PDMI), a non-profit trade association. Prior to serving in these roles, Haire spent 17 years as editor-in-chief of Response Magazine. He also served as the content director of Response Expo, a trade event in the marketing industry, from 2007-2018. He is a four-time Western Publications Association (WPA) Maggie-award nominee as editor-in-chief of Response and a two-time Eddie Award winner as a magazine editor and feature writer. A native Southern Californian and graduate of USC, Haire and his wife relocated to Massachusetts last summer and welcomed their first child, a son, in September.
---
John Yarrington
---
John Yarrington is co-founder and chief executive officer of the Performance-Driven Marketing Institute (PDMI) and co-founder of Definitive Media Group (DMG), an event and trade publishing company. Prior to co-founding PDMI and DMG, Yarrington was the publisher of Response Magazine and executive director of Response Expo and the Direct Response Marketing Alliance (DRMA). With nearly two decades of serving the direct response, direct-to-consumer, and performance-driven marketing industry, he has become an experienced leader and seasoned veteran at building community platforms that unite, grow, and propel industries forward. Yarrington received both his bachelor's and master's degrees in business administration from California State University, Fullerton.
---
Shannon Roddy
---
Amazon expert Shannon Roddy is the founder of Marketplace Seller Courses, an online course designed to help brands, inventors, and entrepreneurs make the most of their Amazon selling experience. He has consulted with more than 90 companies during the past seven years, helping them to set up, optimize, and launch their Amazon storefronts, as well as successfully promote and protect their brands on Amazon.com. Roddy has not only helped numerous sellers increase conversion rates and sales but also helped obtain No. 1 New Release rankings for several products — as well as assisted with multiple No. 1 Best Selling products on Amazon. His innovative approach to empowering sellers with practical takeaways and helping them focus on the essentials creates tremendous value opportunities. Roddy resides with his family in Atlanta.
---
Michael Keohane
---
Michael Keohane is an 18-year veteran of the digital media space, having led sales teams at CNET, communications startup Meebo, and now iHeartMedia. As senior vice president of podcast sales, Keohane leads strategy and monetization efforts across iHeart's industry-leading 177 million monthly podcast downloads.
---
Dave Zohrob
---
Dave Zohrob is the co-founder and CEO of Chartable.com, the podcast measurement company. Chartable helps podcasters understand and grow their audiences, and empowers advertisers to measure the effectiveness of their ads.
---
Michaela Giovengo
---
Michaela Giovengo is the director of performance marketing at Hulu, where she is responsible for leading the team focused on driving Hulu's direct-to-consumer brand advertising revenue. Since joining Hulu in 2012, Giovengo has been instrumental in the development and growth of the Hulu performance marketing unit, which has tripled in size and has resulted in expansive revenue growth year-over-year. Prior to joining Hulu, she spent more than six years at NBCUniversal as an account executive across a number of the network properties, including USA, Oxygen, Bravo, and SyFy. Giovengo was born and raised in Chicago and holds a bachelor's degree in marketing from Fordham University. She currently resides in New Jersey with her husband and their two children, Siena and Luke.
---
Edward Glynn
---
Edward Glynn, a partner at Locke Lord, offers his clients decades of experience in advising leading consumer products and services, pharmaceutical and dietary supplements, advertising and marketing companies on federal and state regulatory matters, government investigations and litigation. He provides strategic business counseling involving consumer protection, marketing and trade regulation issues. As a former senior official in the Federal Trade Commission (FTC), Glynn's practice includes advising clients facing federal and state regulatory investigations, including FTC investigations; and reviewing advertising campaigns for compliance with regulatory requirements. He also actively represents clients in proceedings before the National Advertising Division of the Council of Better Business Bureaus. Glynn is rated AV "Preeminent" by Martindale-Hubbell and was once again named as one of the "Best Lawyers in America" for Advertising Law.
---
Linda Goldstein
---
Linda Goldstein is widely recognized as one of the leading advertising lawyers in the country and is co-leader of BakerHostetler's Advertising, Marketing & Digital Media team. Goldstein regularly provides advertising counsel and regulatory advice to leading Fortune 500 and Fortune 100 companies in many different product and service categories. She represents clients in investigative and enforcement proceedings brought by the Federal Trade Commission (FTC), state attorneys general, district attorneys, and other federal and state agencies with jurisdiction over advertising and marketing practices. Goldstein spends a considerable portion of her time advising clients on how to minimize the legal risks associated with mobile marketing, e-retail, social influencers, native advertising, email and telemarketing, sweepstakes and contests, fantasy sports leagues, and casual gaming. Goldstein is regularly called upon by national, business and trade publications to share her knowledge of the advertising and marketing industry. Her commentary has appeared in The New York Times, The Wall Street Journal, CNBC, NBC's TODAY Show, Adweek, Advertising Age, and the National Law Journal.
---
Leonard Gordon
---
Leonard Gordon, co-chair of Venable's Advertising and Marketing Group, is a skilled litigator who leverages his significant experience working for the Federal Trade Commission (FTC) to help protect his clients' interests and guide their business activity. Gordon regularly represents companies and individuals in investigations and litigation with the FTC, state attorneys general, the Department of Justice (DOJ), and the Consumer Financial Protection Bureau (CFPB). Len also represents clients in business-to-business and class-action litigation involving both consumer protection and antitrust issues.
---
Brian Judge
---
Brian Judge helps lead one of the largest direct response teams in the industry at Discovery Inc. In his current role as director of integrated media sales, DR, he is responsible for managing a team of account executives selling linear networks in the portfolio, as well as spearheading all things digital, OTT, VOD, and programmatic. He started his career on the agency side andwas a director on a media buying team priorto joining Discovery. Judge resides in New Jersey with his wife, Sophia, and his three children: Liam, Ethan, and Kiera.
---
Mark Sullivan
---
Mark Sullivan has been with ViacomCBS for 15 years and is responsible for co-managing a team of 13 sales executives across 17 networks and digital platforms. Top networks and digital platforms include Nickelodeon, MTV, Paramount Network, and Comedy Central. Sullivan has helped lead the team into the digital video side of the direct response business, and the Viacom team delivered 125-percent year-over-year (YOY) revenue growth in 2019. He lives in Hoboken, N.J. with his wife and three sons.
---
Jeff Nash
---
Jeff Nash is vice president, network ad sales, for Weigel Broadcasting's MeTV Networks, the leader in the digital network space. He has been a key contributor in the launch and rollout of successful Weigel networks MeTV, Movies!, Heroes and Icons, Start TV, and Decades. In his role, Nash runs the Chicago-based sales group for MeTV Networks. He also oversees key hybrid DR, upfront, and scatter business for the group. Nash played a leading role in the creation of MeTV Unwired Networks, an aggregation of inventory from large market MeTV affiliates and other local broadcast and cable properties around the country. Nash has been with Weigel for more than 10 years, beginning in a local sales role with WCIU, Weigel's Chicago independent station, and WWME, MeTV Network's flagship affiliate. He switched over to the networks group in 2010, coinciding with the national launch of MeTV Network.
---
Matt Fisher
---
Matt Fisher serves as president of the retail division at Tristar Products. He worked independently with Tristar for 13 years before joining the team for the past seven years. He oversees the company's growth with a focus on sales, operations, and strategy. Before joining Tristar, he was vice president of sales at LiveOps Inc., the world's largest home agent call center. Fisher specialized in working with enterprises to develop award-winning customer service systems and solutions. He was previously head of project management for Lycos Global Media Group and worked closely with the core engineering team at Netscape. Fisher also served as a director of the Electronic Retailing Association. He holds a B.S. in mathematics from the University of California, Davis, and an M.B.A. from the Haas School of Business at the University of California, Berkeley.
---
Adam Hassler
---
Adam Hassler is the vice president of sales and business development at Launch2Retail, a Minneapolis-based sales representation agency. Hassler has worked in the retail industry for more than 16 years and has experience on both the retail buyer and vendor seller sides of the industry. Prior to his current role, he was a senior buyer at Target Corp., where he held roles in supply chain, sourcing, and buying. Hassler enjoys learning new disciplines, building new relationships, striving for innovative solutions, and developing stronger businesses with a unique perspective. At Launch2Retail, he partners with vendors to help bring their business models, brands, and products to life and to help them grow.
---
Amit Khubani
---
Amit Khubani is a 15-year direct response industry veteran. He is executive vice president and director of international at Ontel Products, an industry leading, retail-centric direct response company. Khubani manages many facets of the retail business, including digital, live shopping, mass retail, mass hardware, and off-price retail. During his tenure, he has overseen or contributed to nearly $4 billion in retail sales of DRTV items.
---
---