Tuesday, March 9
1 p.m. EST/10 a.m. PST
Direct-to-Retail Leaders Ride the Pandemic Wave
As the coronavirus shuttered or limited retailers across the country, one particular area of performance marketing had to remain quick on its feet: traditional direct response marketers who drive customers to retail for final purchases. How did these marketers survive — and thrive — the choppy waters? Hear from a trio of experts in the DR-to-retail game in this special session created by the PDMI's Workshop Council.
​
Confirmed Speakers: Matt Fisher, Tristar Products; Adam Hassler, Launch 2 Retail; Amit Khubani, Ontel Products
​
Moderator: Asieya Pine, Lockard & Wechsler Direct
2:30 p.m. EDT/11:30 a.m. PDT
The Future of Data Privacy Regulation
With the November passage of another California law upping the state's ante into data privacy regulation — the California Privacy Rights Act (CPRA) — what does it mean for marketers, what states may follow suit, and when might the federal government step into the breach? Leaders from the firms that are part of the PDMI's Government Affairs Council discuss one of the hottest topics of 2021 — and beyond.
​
Confirmed Speakers: Ted Augustinos, Locke Lord LLP; Reed Freeman Jr., Venable LLP; Linda Goldstein, BakerHostetler
​
Moderator: Thomas Haire, The PDMI
Speaker Bios
Moderators
Thomas Haire
---
Thomas Haire is co-founder and chief content officer of Definitive Media Group, an event and trade publishing company, as well as co-founder and board member of the Performance-Driven Marketing Institute (PDMI), a non-profit trade association. Prior to serving in these roles, Haire spent 17 years as editor-in-chief of Response Magazine. He also served as the content director of Response Expo, a trade event in the marketing industry, from 2007-2018. He is a four-time Western Publications Association (WPA) Maggie-award nominee as editor-in-chief of Response and a two-time Eddie Award winner as a magazine editor and feature writer. A native Southern Californian and graduate of USC, Haire lives with his wife and two-year-old son in suburban Boston.
---
Asieya Pine
---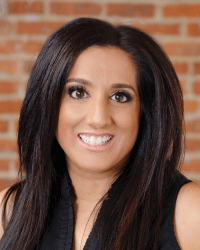 As president of Lockard & Wechsler Direct (LWD), Asieya Pine is responsible for the agency's day-to-day operations. She also leads the planning and account services group, which optimizes media for the agency's 80-plus clients. Under her leadership, LWD has grown year after year for 20 years, becoming one of the largest privately held performance marketing agencies in the country. Pine's experience covers a wide range of direct response disciplines, including advertising for consumer products, lead-generation, and e-commerce brands.
---
---
Speakers
Matt Fisher
---
Matt Fisher serves as president of the retail division at Tristar Products. He worked independently with Tristar for 13 years before joining the team for the past seven years. He oversees the company's growth with a focus on sales, operations, and strategy. Before joining Tristar, he was vice president of sales at LiveOps Inc., the world's largest home agent call center. Fisher specialized in working with enterprises to develop award-winning customer service systems and solutions. He was previously head of project management for Lycos Global Media Group and worked closely with the core engineering team at Netscape. Fisher also served as a director of the Electronic Retailing Association. He holds a B.S. in mathematics from the University of California, Davis, and an M.B.A. from the Haas School of Business at the University of California, Berkeley.
---
Adam Hassler
---
Adam Hassler is the vice president of sales and business development at Launch2Retail, a Minneapolis-based sales representation agency. Hassler has worked in the retail industry for more than 16 years and has experience on both the retail buyer and vendor seller sides of the industry. Prior to his current role, he was a senior buyer at Target Corp., where he held roles in supply chain, sourcing, and buying. Hassler enjoys learning new disciplines, building new relationships, striving for innovative solutions, and developing stronger businesses with a unique perspective. At Launch2Retail, he partners with vendors to help bring their business models, brands, and products to life and to help them grow.
---
Amit Khubani
---
Amit Khubani is a 15-year direct response industry veteran. He is executive vice president and director of international at Ontel Products, an industry leading, retail-centric direct response company. Khubani manages many facets of the retail business, including digital, live shopping, mass retail, mass hardware, and off-price retail. During his tenure, he has overseen or contributed to nearly $4 billion in retail sales of DRTV items.
---
Reed Freeman Jr.
---
Reed Freeman Jr. of Venable LLP is an authority on privacy, cybersecurity, and the privacy aspects of advertising online, on mobile devices, in social media, and on connected devices such as smart TVs. Freeman has extensive experience defending clients in Federal Trade Commission (FTC) and state consumer protection investigations and data breach responses. He also counsels clients on compliance with FTC and state trade regulation issues, state privacy and data security laws, including counseling on compliance with California's Privacy Protection Act (CCPA) and the implementing of regulations by the California attorney general, privacy and data security compliance around the globe, and advertising and privacy self-regulatory codes.
---
Ted Augustinos
---
Ted Augustinos is a partner of Locke Lord LLP, an international law firm, and managing partner of the firm's Hartford, Conn., office. He serves as a member of the steering committee of the firm's Privacy & Cybersecurity Group, and leads the group's Incident Response Team, and its CCPA and NY DFS Cybersecurity Initiatives. Augustinos' practice has been focused exclusively on privacy and cybersecurity for more than a decade and involved in privacy and cybersecurity issues for more than 20 years. He has counselled clients in numerous industries, including financial services, insurance, healthcare, professional services, defense, retail, public utilities, and education. He advises business enterprises ranging from global corporations to small startups and nonprofit organizations on their privacy and data security obligations. Augustinos provides advice on collection, use, and sharing of information, and breach preparedness and response. A graduate of St. Lawrence University and Boston University School of Law, he is a guest lecturer in the Boston College Master's Program in Cybersecurity Policy and Governance, and former adjunct faculty member of the University of Connecticut School of Law. Augustinos is a Certified Information Privacy Professional accredited by the International Association of Privacy Professionals.
---
Linda Goldstein
---
Linda Goldstein is widely recognized as one of the leading advertising lawyers in the country and is co-leader of BakerHostetler's Advertising, Marketing & Digital Media team. Goldstein regularly provides advertising counsel and regulatory advice to leading Fortune 500 and Fortune 100 companies in many different product and service categories. She represents clients in investigative and enforcement proceedings brought by the Federal Trade Commission (FTC), state attorneys general, district attorneys, and other federal and state agencies with jurisdiction over advertising and marketing practices. Goldstein spends a considerable portion of her time advising clients on how to minimize the legal risks associated with mobile marketing, e-retail, social influencers, native advertising, email and telemarketing, sweepstakes and contests, fantasy sports leagues, and casual gaming. Goldstein is regularly called upon by national, business and trade publications to share her knowledge of the advertising and marketing industry. Her commentary has appeared in The New York Times, The Wall Street Journal, CNBC, NBC's TODAY Show, Adweek, Advertising Age, and the National Law Journal.
---
---