11:30 a.m. EST/8:30 a.m. PST
Streaming TV: Where Buzz Meets Opportunity
A trio of sales leaders responsible for performance and direct response advertising on the streaming properties owned by Discovery, Disney, and ViacomCBS will share background on the growing opportunities for advertisers in the space. How important is the variance in content offerings in driving consumer adoption of these platforms? What are the current trends for advertisers seeking the best opportunities on these outlets? And how does a focus on the consumer experience drive more response to your ads?
​
Confirmed Speakers: David Futterman, ViacomCBS; Brian Judge, Discovery Inc.; Ella Leung, Disney Ad Sales
​
Moderator: Bridget Italiano, TouchPoint Integrated Communications
1 p.m. EST/10 a.m. PST
Direct-to-Retail Leaders Ride the Pandemic Wave
As the coronavirus shuttered or limited retailers across the country, one particular area of performance marketing had to remain quick on its feet: traditional direct response marketers who drive customers to retail for final purchases. How did these marketers survive — and thrive — the choppy waters? Hear from a trio of experts in the DR-to-retail game in this special session created by the PDMI's Workshop Council.
​
Confirmed Speakers: Matt Fisher, Tristar Products; Adam Hassler, Launch 2 Retail; Amit Khubani, Ontel Products
​
Moderator: Asieya Pine, Lockard & Wechsler Direct
2:30 p.m. EDT/11:30 a.m. PDT
The Future of Data Privacy Regulation
With the November passage of another California law upping the state's ante into data privacy regulation — the California Privacy Rights Act (CPRA) — what does it mean for marketers, what states may follow suit, and when might the federal government step into the breach? Leaders from the firms that are part of the PDMI's Government Affairs Council discuss one of the hottest topics of 2021 — and beyond.
​
Confirmed Speakers: Ted Augustinos, Locke Lord LLP; Reed Freeman Jr., Venable LLP; Melinda McLellan, BakerHostetler
​
Moderator: Thomas Haire, The PDMI
4 p.m. EDT/1 p.m. PDT
Cocktails With a Dash of E-Commerce
In February 2020, few of us knew the term "virtual happy hour." By April, many of us had taken part in more than one — and would continue to do so regularly as the pandemic expanded. But how did we fill the demand for all that online imbibing with our friends and family? One way: the massive growth of e-commerce for spirits and cocktails. Hear more from two leaders in the booming online beverage world in this special session presented by the PDMI's partners at E-Commerce Day.
​
Confirmed Speakers: Tim Angelillo, Sourced Craft Cocktails; Dr. Prashant Desai, Bottlecapps
​
Moderator: Phil Gorman, E-Commerce Day Events
11:30 a.m. EST/8:30 a.m. PDT
Brandformance — Build Your Brand With a Performance Mindset
In this talk, Aprajita Jain — Google's chief marketing brand evangelist — will share the top benefits of branding for performance-minded advertisers and how you can think about success KPIs for brand campaigns. She will also share examples of brands that are successfully driving sales with online video branding.
​
Confirmed Speaker: Aprajita Jain, Google
1 p.m. EST/10 a.m. PST
U.S. Hispanic Marketing Trends for 2021
Every market segment was knocked off track in 2020. However, one thing hasn't changed: the growth in scope and importance of the U.S. Hispanic consumer. What can marketers expect when trying to connect with and sell to this segment as things improve throughout 2021? The PDMI's U.S. Hispanic Council brings together a group of leaders to discuss.
​
Confirmed Speakers: Stacie de Armas, Nielsen; Fern Lee, THOR Associates; Kyle Patten, Univision; Alberto Vilar, Apoyo Seguro
​
Moderator: Nicole Cordero, Havas Edge
2:30 p.m. EDT/11:30 a.m. PDT
Attribution in the Age of Data
It's been the biggest buzzword in the business — but unlike others, it doesn't go away: attribution. But in this era of ever-growing data sources, what must marketers and their agency partners focus on to make the best data-driven performance marketing decisions? And how can they then best leverage their attribution efforts for success. In this special one-hour webinar, gain wisdom from a group of agency, data partner, and media outlet leaders.
​
Confirmed Speakers: AJ Brown, LeadsRx; Brent Lightfoot, iHeart Media; Alyson Sprague, iHeart Media
​
Moderator: Thomas Galati, Diray Media
4 p.m. EST/1 p.m. PST
The Sliding Scale Between Brand and Performance Marketing
If a DTC brand needs to both create awareness and drive sales, how does the marketing approach change from brand-oriented messaging to hard-driving direct-to-consumer tactics? Across all areas of the industry, what is proving to be the most effective way to engage buyers? The PDMI's Brand Response Council welcomes a group of leaders to discuss the topic.
​
Confirmed Speakers: Jennifer Bunch, Eckler's; Jennifer Geddy, Sony Electronics; Dan Kelly, DISH Media; Kathi Moore, Fareportal
​
Moderator: Chris Foster, Modern Postcard
1 p.m. EST/10 a.m. PST
Electronic Payments Save Time and Money, Allow AP to Focus on Mission-Critical Tasks
Accounts payable is now busier than ever and AP leaders are eager to improve operation efficiency and effectiveness. Paying vendors electronically frees staff from the drudgery of manual check processing, allowing them to focus more of their time on higher-value activities such as data analysis and supplier management. Join our informative webinar to learn how e-payments make AP more efficient.
​
Confirmed Speakers: Leslie Thomason, Paymerang; John Zaudtke, Paymerang
​
Moderator: Michael Johnson, Paymerang
2:30 p.m. EST/11:30 a.m. PST
New Direct Marketing Techniques Proven to Drive Response
From retargeting lost website visitors with postcards to linking digital advertising with direct mail to households, direct marketing is now about combining data and technology to digital and print. Learn the best new techniques that major brands are using to drive response and get more customers.
​
Confirmed Speakers: Chris Foster and Keith Goodman, Modern Postcard
Speaker Bios
Moderators
Thomas Haire
---
In 2018, Thomas Haire co-founded Definitive Media Group, an event and trade publishing company, as well as the Performance-Driven Marketing Institute (PDMI), a non-profit trade association for companies working in performance-driven and direct-to-consumer marketing. He serves both as chief content officer. Prior to this, Haire was editor-in-chief of Response — the magazine for media, technology, and commerce — for 17 years. He also served as the content director of Response Expo, a trade event in the direct-to-consumer marketing industry, from 2007-2018. A four-time Western Publications Association (WPA) Maggie-award nominee as editor-in-chief of Response and a two-time Eddie Award winner as a magazine editor and feature writer, Haire also contributes regularly to the CBS-owned 247sports.com website, USCFootball.com (since 2000) and BostonMan Magazine. In fits and starts, he also operates his own blog, TomRants.com, and can be followed on his personal Twitter feed at @THrants. A native Southern Californian, Haire and his wife relocated to Massachusetts three years ago where they reside with their 2-year-old son.
---
Asieya Pine
---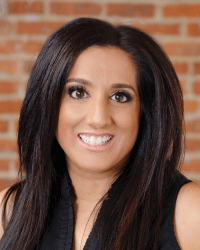 As president of Lockard & Wechsler Direct (LWD), Asieya Pine is responsible for the agency's day-to-day operations. She also leads the planning and account services group, which optimizes media for the agency's 80-plus clients. Under her leadership, LWD has grown year after year for 20 years, becoming one of the largest privately held performance marketing agencies in the country. Pine's experience covers a wide range of direct response disciplines, including advertising for consumer products, lead-generation, and e-commerce brands.
---
Thomas Galati
---
Thomas Galati is the sales director with Diray Media, a direct response-focused media buying agency. He is responsible for leading relationships with agency partners and direct marketers. Galati's experience ranges from publishers and platforms like Microsoft and LinkedIn to leaders in adtech, such as Rocket Fuel and Sizmek. He has experience building and managing comprehensive marketing campaigns for companies like Unilever, Delta Air Lines, and ExxonMobil, as well as start-ups aspiring to join the Fortune 500. Galati has sold digital, search, radio, print, events, and branded entertainment solutions. He serves on the board of the Michael Magro Foundation, a nonprofit dedicated to helping families affected by pediatric cancer. Galati is married with three children and lives in New York.
---
Nicole Cordero
---
An experienced and accomplished media and marketing executive, Nicole Cordero develops strategic and successful direct-to-consumer and customer acquisition multi-channel campaigns that deliver profitable results for top brands like Unilever, St Jude Children's Research Hospital, GrubHub, Draft Kings, Nestle, and Trip Advisor, among other worldwide companies. She also serves as the head of Multicultural at Havas Edge, identifying growth opportunities by connecting brands and the multicultural consumers in a culturally relevant and meaningful way. Cordero is extremely passionate about her Latino heritage and sharing her culture with others.
---
Chris Foster
---
Chris Foster is vice president, new business at Modern Postcard, a national direct marketing company that services business of all sizes and in all markets. As a marketing and branding executive, he understands how to help any-sized business better position and brand themselves and tell their most authentic story to engage their audience. In addition to leading the creation and execution of new business strategies at Modern, he has taught brand strategy at UCSD Extension since 2009. Chris is a contributing author for TargetMarketing Magazine and NonProfitPro and has presented at numerous professional conferences nationally.
---
Phil Gorman
---
Phil Gorman is the founder of E-Commerce Day®. He turned his 30-year career in e-commerce, software, and small business advisory into the production of educational, motivational, and inspirational events for e-commerce merchants and brands. E-Commerce Day counts industry-leader Shopify as a partner in its efforts, along with many other industry leading experts and vendors from around the world. Thousands of e-commerce merchants have attended various E-Commerce Day events during the past two years.
---
Bridget Italiano
---
With more than a decade in the industry, Bridget Italiano started out at TouchPoint in the planning group, working on a variety of businesses across all different media, truly becoming a cross-channel expert. She has since migrated into the business director role for the agency, where she is responsible for managing and executing all aspects of the business.
---
---
Speakers
Matt Fisher
---
Matt Fisher serves as president of the retail division at Tristar Products. He worked independently with Tristar for 13 years before joining the team for the past seven years. He oversees the company's growth with a focus on sales, operations, and strategy. Before joining Tristar, he was vice president of sales at LiveOps Inc., the world's largest home agent call center. Fisher specialized in working with enterprises to develop award-winning customer service systems and solutions. He was previously head of project management for Lycos Global Media Group and worked closely with the core engineering team at Netscape. Fisher also served as a director of the Electronic Retailing Association. He holds a B.S. in mathematics from the University of California, Davis, and an M.B.A. from the Haas School of Business at the University of California, Berkeley.
---
Adam Hassler
---
Adam Hassler is the vice president of sales and business development at Launch2Retail, a Minneapolis-based sales representation agency. Hassler has worked in the retail industry for more than 16 years and has experience on both the retail buyer and vendor seller sides of the industry. Prior to his current role, he was a senior buyer at Target Corp., where he held roles in supply chain, sourcing, and buying. Hassler enjoys learning new disciplines, building new relationships, striving for innovative solutions, and developing stronger businesses with a unique perspective. At Launch2Retail, he partners with vendors to help bring their business models, brands, and products to life and to help them grow.
---
Amit Khubani
---
Amit Khubani is a 15-year direct response industry veteran. He is executive vice president and director of international at Ontel Products, an industry leading, retail-centric direct response company. Khubani manages many facets of the retail business, including digital, live shopping, mass retail, mass hardware, and off-price retail. During his tenure, he has overseen or contributed to nearly $4 billion in retail sales of DRTV items.
---
Reed Freeman Jr.
---
Reed Freeman Jr. of Venable LLP is an authority on privacy, cybersecurity, and the privacy aspects of advertising online, on mobile devices, in social media, and on connected devices such as smart TVs. Freeman has extensive experience defending clients in Federal Trade Commission (FTC) and state consumer protection investigations and data breach responses. He also counsels clients on compliance with FTC and state trade regulation issues, state privacy and data security laws, including counseling on compliance with California's Privacy Protection Act (CCPA) and the implementing of regulations by the California attorney general, privacy and data security compliance around the globe, and advertising and privacy self-regulatory codes.
---
Ted Augustinos
---
Ted Augustinos is a partner of Locke Lord LLP, an international law firm, and managing partner of the firm's Hartford, Conn., office. He serves as a member of the steering committee of the firm's Privacy & Cybersecurity Group, and leads the group's Incident Response Team, and its CCPA and NY DFS Cybersecurity Initiatives. Augustinos' practice has been focused exclusively on privacy and cybersecurity for more than a decade and involved in privacy and cybersecurity issues for more than 20 years. He has counselled clients in numerous industries, including financial services, insurance, healthcare, professional services, defense, retail, public utilities, and education. He advises business enterprises ranging from global corporations to small startups and nonprofit organizations on their privacy and data security obligations. Augustinos provides advice on collection, use, and sharing of information, and breach preparedness and response. A graduate of St. Lawrence University and Boston University School of Law, he is a guest lecturer in the Boston College Master's Program in Cybersecurity Policy and Governance, and former adjunct faculty member of the University of Connecticut School of Law. Augustinos is a Certified Information Privacy Professional accredited by the International Association of Privacy Professionals.
---
AJ Brown
---
AJ Brown is CEO, co-founder, and head of technology at LeadsRx. He provided the initial inspiration for LeadsRx, having been head of marketing for several businesses during his career, as well as head of software engineering. His experience working with fast-paced Silicon Valley startups for the better part of two-and-a-half decades has helped a number of businesses build early traction and high-impact lead generation programs.
---
Brent Lightfoot
---
As part of iHeart Media's leadership team, Brent Lightfoot — senior director of research, multi-market partnerships and analytics — works across all of iHeart's 150+ markets to provide clients with actionable research. His areas of expertise include identifying the best audience targets, media and market selection, brand building, measuring results, and consulting on best practices for campaign success and optimization. Additionally, Lightfoot has been deeply involved in the creation of multiple attribution solutions, including design, methodology, UAT, go-to-market strategies, and training programs. Prior to joining iHeartMedia in 2016, he worked for several large media research and data tech firms including Allant, Rentrak (comScore), and Nielsen Media Research. He holds a B.A. in telecommunications from Michigan State University and is a past-president of the Research Club of Chicago.
---
Alyson Sprague
---
As senior director of research and analytics for iHeartMedia, Alyson Sprague is responsible for helping develop audio attribution solutions for advertisers and performance marketers. Her aim is to provide marketers with actionable recommendations on how to plan, measure, and optimize marketing budgets by leveraging aggregated performance data and learnings from thousands of iHeartMedia marketing campaigns. Prior to joining iHeartMedia in 2012, Sprague worked as a digital marketing manager at an international non-profit organization and in academic research labs at Stanford and San Francisco State Universities. She holds a B.A. in research psychology and an M.A. in international studies from Stanford University.
---
Aprajita Jain
---
Aprajita Jain is a global soul with Indian roots and a German upbringing. She is the chief brand marketing evangelist at Google and feels she has found her "calling." In her 17 years at Google, Jain has worked with some of Google's most sophisticated advertisers to help them improve their digital marketing strategies that are grounded in consumers' wants and needs. In her Google career, she has focused on various performance marketing solutions for large advertisers in the retail and travel industries before she discovered her love for branding six years ago. Her approach to executive meetings is to provoke bold action through the perfect mix of facts and fun, head and heart, convincing and caring. Jain is a diehard Bollywood fan, movie critic, blog author, and dancer. She speaks four languages, which makes her hobby of traveling the world a lot easier. Jain earned her bachelor's and master's degrees in business administration from the University of Saarland in Germany, and also has attended the MBA Marketing curriculum at the Haas School of Business at the University of California, Berkeley, and the Wharton School of Business in Pennsylvania.
---
Brian Judge
---
Brian Judge helps lead one of the largest direct response teams in the industry at Discovery Inc. In his current role as vice president of DR ad sales, he is responsible for managing a team of account executives selling linear networks in the portfolio, as well as spearheading all things digital, OTT, VOD, and programmatic. He started his career on the agency side and was a director on a media buying team prior to joining Discovery. Judge resides in New Jersey with his wife, Sophia, and his three children: Liam, Ethan, and Kiera.
---
Ella Leung
---
Ella Leung is the sales manager of the performance advertising sales team at the Walt Disney Company. Leung joined ESPN in 2005. She negotiated pricing, advertising placement, content, and event concepts for ESPN, ESPN2, ESPNews, ESPN Classic, ESPNU, SEC, ACC, and ESPN Deportes. She developed go to market strategies and worked with a variety of stakeholders across the company including revenue yield management, marketing, programming, research, programmatic, and advanced TV. In her current role, she is responsible for the day-to-day management of the performance advertising sales team on ESPN, ABC, Disney, Freeform, FX, and National Geographic networks. Leung has leveraged Disney's multimedia platforms and developed strategies that helped streamline the PA process within all aspects of the company. Prior to joining the Walt Disney Co., she spent 3 years at WorldLink responsible for selling the Fox Sports Regional Networks, Comcast Interconnects, and Syndication. Leung holds a B.A. in communications and psychology from New York University and currently resides in Queens with her husband and two young children.
---
David Futterman
---
David Futterman is vice president, digital advertising sales – direct response and performance marketing – at ViacomCBS. Futterman and his team are responsible for increasing revenue and optimizing yield across ViacomCBS' streaming services and digital video products. He brings nearly two decades worth of sales and leadership experience to ViacomCBS. As a seasoned data-driven performance marketing expert, Futterman has a proven track record of unlocking growth and opportunity for ViacomCBS and its partners. He has built trust-based relationships with clients, agency partners, and D2C brands through his analytical approach, which has resulted in strong outcomes across the media ecosystem. Prior to joining ViacomCBS, Futterman held a series of positions at NBCUniversal and Pop TV, formerly Pop Media Group. He holds an M.B.A. in communication and media management from the Gabelli School of Business at Fordham University and graduated from University of Delaware with a bachelor's in management. He lives in Manhattan with his wife and son.
---
Tim Angelillo
---
As a successful tech entrepreneur and global business leader, Tim Angelillo brings 15-plus years of experience running divisions of publically traded companies like Yahoo! and Time Warner, as well currently founding and leading three start up businesses in Austin, Texas. These experiences allow him to share detailed insights on how to apply an entrepreneurial drive, and marketing, sales, technology, and management skills both inside global companies and the tech start up world. As global business leader for $900 million of revenue overseeing Yahoo! Sports and the Y! Commerce divisions, and executive director founding and overseeing $100 million of Sports Illustrated licensing, properties, and retail business units, Angelillo shares his experience with audiences around the world on the topics like: "5 Keys to Being a Successful, Halfway Sane Start Up Entrepreneur"; "Launch Fast, Listen, and Never Fail"; and "Pacing? It's a Not a Marathon but a Sprint With No Finish Line." During his talks, Angelillo offers specific recounts of real-world experience from his various roles, including, currently, founder and CEO of Sourced Craft Cocktails. He is an avid runner, using more than 30 miles a week to think up the next business venture, and the grateful husband and father of three children — RJ, Cooper, and Grace — all under the age of 10.
---
Dr. Prashant Desai
---
Dr. Prashant Desai is a medical professional with a serial entrepreneur spirit. He completed his training at the University of Houston and University of Arkansas for Medical Sciences where he received his medical degrees. His specialty training is in immunology and rheumatology. Dr. Desai has spent his career in biotechnology, working on the biggest blockbuster brands, and most recently completed his leadership training at Harvard Business School. Dr. Desai has been the executive chairman and CEO of Bottlecapps for two-and-a-half years. His leadership led to the completion of multiple rounds of angel funding and building the only "360 solution" in Bev Alcohol e-commerce. He is a servant leader with a strong acumen for building businesses that disrupt, dominate, and are driven by customer obsession.
---
Fern Lee
---
Fern Lee, CEO of THOR Associates, is an award-winning marketing professional with a proven track record of creating and increasing brand awareness. A proud 2018 inductee to the Direct Response Hall of Fame, she has mastered the caveat of consumer engagement with each campaign, recognizing the "journey" to provide loyalty and asset values for multiple globally recognized brands. Lee is successful at applying direct response initiatives to the traditional and digital marketplaces with a unique expertise in branded-response omnichannel results. Earlier in her career, Lee was the head of direct response at Good Times Entertainment/Gaiam, bringing fitness hits Billy Blanks, THE FIRM, and Richard Simmons incredible success around the world. TurboCooker and GTXpress were also multi-million-dollar revenue generators in DTC and retail initiatives. For the past 14 years, Lee has dedicated her talents as CEO of THOR Associates, creating a premier omnichannel strategic marketing agency that implements dynamic lead generation resulting in multiple consumer transactions. Under the THOR Associates umbrella, Lee is proud to have provided services to select clients such as: MetLife, AIG, Humana, J&J, Mars, Balsam Hill, FocusFactor, KUMON, InventHelp, GalleryDirect.com, MedicareAdvantage.com, ClickNKids, Zestra, ReBloom, SmartSilk, and Migralex.
---
Kyle Patten
---
Kyle Patten is vice president of direct response at Univision. Based in New York, he has a demonstrated history of working in the broadcast media industry. Skilled in broadcasting, advertising, sales, digital marketing, and social media, Patten graduated from New York Institute of Technology.
---
Alberto Vilar Jr.
---
Alberto Vilar Jr. is founder and CEO of Lifefy Corp. and Apoyo Seguro. An American of Cuban origin, he has more than 40 years of experience in the financial services and insurance industries. A team-building change agent, Vilar spent time as CEO of MetLife Mexico, where he transformed, strengthened, and strategically repositioned the company, growing revenues by more than 38 percent to more than $2 billion. In more than 15 years at American Express, he was the primary architect in defining and executing the strategic plans to transform, reposition, and diversify the businesses in Mexico and Brazil. During his time in Mexico, Vilar served as president of the American Chamber of Commerce, vice president of the Mexican Association of Insurance Companies, and a member of Mexico's Business Coordinating Council, among others. He launched Apoyo Seguro in 2013 to address U.S. Hispanic mass market insurance needs ignored by traditional players. In 2017, the company rebranded as Lifefy to address similar unmet needs in the U.S. middle market, while transforming operations to a "digital-first" mindset.
---
Kathi Moore
---
Since 2016, Kathi Moore has led branding and communications at Fareportal, the corporate owner of CheapOair.com, One Travel, and five additional domestic and international travel brands. In her role as vice president of these areas, she is responsible for brand positioning, strategy, and execution for online and offline tactics, including television, radio, social media, SEO, blogs, public relations, and internal communications. She also heads up Fareportal Media Group, the company's online media sales arm. Prior to joining Fareportal, Moore's career was a blend of agency and client-side roles in media and account management for companies in the U.S. and abroad. She has experience working with large brands and small start-ups, and particularly enjoys blending e-commerce know-how with research-driven, data-inspired customer messaging to create success.
---
Jennifer Bunch
---
Jennifer Bunch is the senior director of direct marketing for Eckler's Automotive and oversees direct mail, email, digital, and marketing operations. She has more than 20 years of experience in helping companies grow and maintain their customer bases by building fully integrated, omnichannel marketing programs.
---
Jennifer Geddy
---
In her role as director of marketing at Sony Electronics, Jennifer Geddy drives Sony's adoption of data-driven marketing, marketing technology, and advanced analytics. With more than 15 years of experience developing marketing strategy and the supporting tactical executions, she is committed to leveraging consumer insights and data analytics to engage customers and drive measurable growth and results. Geddy has a B.A. from George Mason University and an M.B.A. from San Diego State University.
---
John Zaudtke
---
John Zaudtke is director of business development, leading sales at Paymerang — overseeing a team of outside and inside sales professionals and directing the day-to-day activities to deliver rapid growth. His goal is to drive a world-class sales organization that is able to connect with financial professionals in a diverse set of industry verticals and help them benefit from Paymerang's transformative finance automation solutions. Zaudtke spent the past three years in an outside sales role with Paymerang, managing the company's K-12 education and financial institution verticals. He has more than 15 years of sales experience from companies big and small, like Ricoh, Snag, and The Brink's Company. A highly motivated and energetic leader, Zaudtke loves coaching and mentoring others, both in the office and on the lacrosse field.
---
Leslie Thomason
---
Leslie Thomason is client success manager, leading the client success team at Paymerang, overseeing all client implementations and client account reviews. Thomason and her team ensure that client on-boarding is a smooth process and that clients have a successful ongoing relationship with Paymerang.
---
Michael Johnson
---
Michael Johnson is vice president of business development at Paymerang, an automated accounts payable solution that converts paper checks to electronic payments, creating efficiency and additional revenue for your organization. He has more than 20 years of experience in finance, with an extensive background in the A/R and A/P arenas. His strengths include building strong relationships in the industries he caters to. He resides in Gray, Maine with his wife and three sons.
---
Keith Goodman
---
Keith Goodman — a 30-year veteran in the direct marketing space — is vice president, corporate sales and marketing, at Modern Postcard, a leading provider of direct mail marketing solutions that has leveraged today's technology to provide businesses of any size access to a breadth of powerful direct mail services. Prior to Modern Postcard, Goodman co-founded ThinkDirectMarketing Inc., the first online direct mail list provider. Previously, he held executive level positions with USA Direct Inc., one of the nation's largest direct mail marketing companies, and technology industry leaders NewTek and Access Graphics, a subsidiary of Lockheed Martin. Goodman has shared his experience as a speaker at hundreds of conferences, seminars, and webinars around the world.
---
Melinda McLellan
---
Melinda McLellan is a New York-based partner in BakerHostetler's Digital Assets and Data Management Group. She regularly advises clients on complex privacy, cybersecurity, and data protection issues as co-leader of the Privacy Governance and Technology Transactions team and leader of the firm's GDPR initiative. Currently, McLellan's practice focuses on the development of innovative compliance strategies to address domestic and cross-border data protection obligations, including by counseling clients on the collection and processing of biometric data and the integration of increasingly data-intensive products and services.
---
Stacie M. de Armas
---
Stacie M. de Armas is senior vice president, Inclusive Insights & Initiatives, and a leader within Nielsen's Diversity, Equity & Inclusion practice. She is a researcher, consumer behaviorist, thought leader, and subject matter expert on diverse communities. de Armas is responsible for producing inclusive thought leadership and new research initiatives on diverse consumers and audiences. She joined Nielsen in 1998 and has served in many roles related to multicultural marketing. She sits on the Cultural Marketing Council Board of Directors, as well as Google's 21st Century Multicultural Marketing Council, and has been the recipient of industry honors for her work in diversity marketing. de Armas is an adjunct professor of qualitative research at California State University, Los Angeles, and California State University, Northridge. She received her M.B.A. with a focus on marketing from Texas A&M University. de Armas is a first-generation Cubana and lives in Los Angeles with her two children.
---
Dan Kelly
---
Dan Kelly is director for DISH Media, overseeing general market and direct response sales efforts for its Central and West Coast based sales teams. He is charged with leveraging DISH Media's entire suite of advertising offerings across DISH's satellite and Sling TV properties. His teams are dedicated to elevating the brands' presence at a market level, while simultaneously providing the latest advanced ad solutions to their clients. In his spare time, Kelly is an avid skier and youth sports coach. He earned a B.S. in marketing from Pennsylvania State University, and lives in Los Angeles with his wife, Penny, and their three children.
---
---