PDMI Virtual Summit Session Videos
​
On June 2-3, the Performance-Driven Marketing Institute (PDMI) hosted its first-ever Virtual Summit: a FREE two-day series of educational webinars designed to keep performance and direct-to-consumer marketers up to speed with industry developments and more during this tumultuous time.
​
With six sessions scheduled across two days, the PDMI Virtual Summit presented education featuring the leaders of the PDMI, performance media experts from leading advertising outlets, and legal and regulatory experts who serve on the PDMI's Government Affairs Council.
​
If you missed any of the event, good news! Video recordings of each webinar are available now. Simply take a look below and click the session (or sessions) you'd like to view.
Coming Soon: More Virtual Education
​
If you enjoyed the PDMI Virtual Summit, we have even better news: more virtual education is coming soon from the PDMI. Keep an eye on our website, your email, and our social media outlets for announcements and more information!
Sessions
Tuesday, June 2
PDMI Town Hall
Noon-1 p.m. EDT
The Performance-Driven Marketing Institute is nearing the second anniversary of its founding. As we turn our attention ahead to the second half of 2020, hear from the group's leaders about where we've come from, where we are, and — most importantly — where we're going. With a lengthy Q&A session planned, this is your chance — PDMI members and non-members alike — to share feedback and a vision for the PDMI's future as the industry emerges from the pandemic.
Confirmed Speakers: Thomas Haire, PDMI; John Yarrington, PDMI
The Media Mix in Transition
1:30-2:30 p.m. EDT
With industry estimates continuing to show erosion in the traditional TV audience — despite some upticks during the recent "stay home" era — how are media outlets (linear and streaming alike) shifting their offerings to take create new video marketing opportunities for clients while also maintaining share of spend in legacy advertising?
Confirmed Speakers: Brian Judge, Discovery Inc.; Jennifer Karlson, ViacomCBS; Jeff Nash, MeTV
Moderator: Asieya Pine, Lockard & Wechsler Direct
Home Shopping in the Age of Digital Video and E-Commerce
3-4 p.m. EDT
YouTube, Amazon Live, and other digital platforms continue to gain steam as e-commerce players, taking the once-TV-only paradigm of home shopping to new and exciting levels. Hear from experts in the space about how these outlets can work for performance marketers and how they're providing a 21st-century twist to direct-to-consumer marketing.
Confirmed Speakers: Amit Agarwal, ShopLC Global; Andy Latimer, Bluewater Media; Jenny Paul, Intent Entertainment/Adulting With Jane
Moderator: Patrick Raymond, Really Cool Ideas Inc.
Wednesday, June 3
Government Affairs Roundup
Noon-1 p.m. EDT
A trio of the performance-driven and direct-to-consumer marketing industry's leading attorneys discuss the latest in federal and state regulations, the class action space, and more. The conversation will touch on news about the FTC's endorsement guides and negative option marketing regulation — plus topics like social media, individual liability, and more.
Confirmed Speakers: Ed Glynn, Locke Lord; Linda Goldstein, BakerHostetler; Leonard Gordon, Venable
Moderator: Thomas Haire, The PDMI
Getting Creative in Expanding Video Media
1:30-2:30 p.m. EDT
The rise of OTT/streaming and other digital video marketing options is forcing marketers, agencies, and media outlets alike to get more creative — not just with creative, but with ad lengths, placements, and more. Hear from a group of ad sales executives from across the advertising outlet spectrum about what's working — and what's not — as more intriguing opportunities come available to performance and direct-to-consumer marketers.
Confirmed Speakers: Michaela Giovengo, Hulu; Sean Robertson, Dish Media; Mark Sullivan, ViacomCBS
Moderator: Matt Greenfield, Cannella Media DTC
The Streaming Lives of the Hispanic Consumer
3-4 p.m. EDT
As traditional TV viewership shifts, on both content provider platforms and from the viewer consumption perspective, what over-the-top (OTT) and connected TV (CTV) trends we can expect from U.S. Hispanic viewers in the coming years? How will their viewing behaviors change? And what can we learn from the general market landscape that we can project across the growing U.S. Hispanic segment?
Confirmed Speakers: Kyle Patten, Univision; Alex Rullo, Xandr
Moderator: Denira Borrero, Omni Direct
​
Speaker Bios
Moderators
Denira Borrero
---
With more than 25 years of global marketing and commercial operations experience, Denira Borrero has launched and led hundreds of direct-to-consumer, traditional brand, and B2B marketing campaigns. She was recognized by the Direct Response Marketing Alliance as Member of the Year in 2015 and also served on the Board of Directors of the Electronic Retailing Association. Borrero regularly publishes articles in business and industry journals on the state of the U.S. Hispanic market and performance-based marketing. She received her M.B.A. from Columbia University and held numerous leadership positions at Johnson & Johnson for 15 years prior to joining Omni Direct as COO.
---
Patrick Raymond
---
Patrick Raymond is a brand creative architect specializing in content creation strategies and execution — and is an award-winning TV director, filmmaker, CEO, executive creative director, executive producer, and writer. His footprint is seen in prestige beauty campaigns, including top-ranking TV beauty campaigns for the Luminess® Cosmetics and Conture® Skin Care brands, plus the recent Disney's The Lion King Limited Edition Collection campaign with famous makeup artist Sir John. In addition, Raymond has directed and overseen creative execution for hundreds of other projects with top celebrities, media personalities, and Fortune 50 brands — and continues to oversee creative for multiple brands and studios with his consulting firm Really Cool Ideas Inc.
---
Asieya Pine
---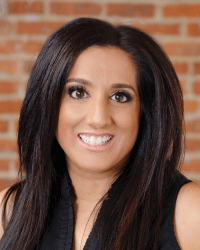 As president of Lockard & Wechsler Direct (LWD), Asieya Pine is responsible for the agency's day-to-day operations. She also leads the planning and account services group, which optimizes media for the agency's 80-plus clients. Under her leadership, LWD has grown year after year for 20 years, becoming one of the largest privately held performance marketing agencies in the country. Pine's experience covers a wide range of direct response disciplines, including advertising for consumer products, lead-generation, and e-commerce brands.
---
Matt Greenfield
---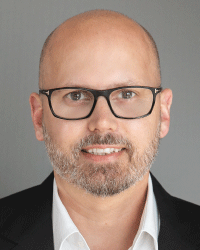 Matt Greenfield, president of Cannella Media DTC, is a 20-plus-year veteran of media, full-service agency, and client-side marketing roles. His background includes overseeing client acquisition, strategy, and media investments across nearly every category with expansive expertise in retail/e-commerce and technology, for brands such as Guitar Center, PetSmart, Mercury Insurance, Toshiba, VIZIO, Pacific Life, UGG Australia, and others. Greenfield has in-depth knowledge of all facets of digital media and all traditional media types, with a thorough understanding of brand, direct response/CPA, and hybrid strategic planning and buying. His work has been recognized with multiple awards including Advertising Age's Media Plan of the Year, The Canadian Marketing Association Award, The Telly, Creative Media Award, and others. Greenfield is a recovering brain cancer survivor and actively supports local charities for those affected by cancer. He is a dedicated family man and is most happy spending time with his wife and three daughters.
---
---
Speakers
Thomas Haire
---
Thomas Haire is co-founder and chief content officer of Definitive Media Group, an event and trade publishing company, as well as co-founder and board member of the Performance-Driven Marketing Institute (PDMI), a non-profit trade association. Prior to serving in these roles, Haire spent 17 years as editor-in-chief of Response Magazine. He also served as the content director of Response Expo, a trade event in the marketing industry, from 2007-2018. He is a four-time Western Publications Association (WPA) Maggie-award nominee as editor-in-chief of Response and a two-time Eddie Award winner as a magazine editor and feature writer. A native Southern Californian and graduate of USC, Haire and his wife relocated to Massachusetts last summer and welcomed their first child, a son, in September.
---
John Yarrington
---
John Yarrington is co-founder and chief executive officer of the Performance-Driven Marketing Institute (PDMI) and co-founder of Definitive Media Group (DMG), an event and trade publishing company. Prior to co-founding PDMI and DMG, Yarrington was the publisher of Response Magazine and executive director of Response Expo and the Direct Response Marketing Alliance (DRMA). With nearly two decades of serving the direct response, direct-to-consumer, and performance-driven marketing industry, he has become an experienced leader and seasoned veteran at building community platforms that unite, grow, and propel industries forward. Yarrington received both his bachelor's and master's degrees in business administration from California State University, Fullerton.
---
Michaela Giovengo
---
Michaela Giovengo is the director of performance marketing at Hulu, where she is responsible for leading the team focused on driving Hulu's direct-to-consumer brand advertising revenue. Since joining Hulu in 2012, Giovengo has been instrumental in the development and growth of the Hulu performance marketing unit, which has tripled in size and has resulted in expansive revenue growth year-over-year. Prior to joining Hulu, she spent more than six years at NBCUniversal as an account executive across a number of the network properties, including USA, Oxygen, Bravo, and SyFy. Giovengo was born and raised in Chicago and holds a bachelor's degree in marketing from Fordham University. She currently resides in New Jersey with her husband and their two children, Siena and Luke.
---
Edward Glynn
---
Edward Glynn, a partner at Locke Lord, offers his clients decades of experience in advising leading consumer products and services, pharmaceutical and dietary supplements, advertising and marketing companies on federal and state regulatory matters, government investigations and litigation. He provides strategic business counseling involving consumer protection, marketing and trade regulation issues. As a former senior official in the Federal Trade Commission (FTC), Glynn's practice includes advising clients facing federal and state regulatory investigations, including FTC investigations; and reviewing advertising campaigns for compliance with regulatory requirements. He also actively represents clients in proceedings before the National Advertising Division of the Council of Better Business Bureaus. Glynn is rated AV "Preeminent" by Martindale-Hubbell and was once again named as one of the "Best Lawyers in America" for Advertising Law.
---
Linda Goldstein
---
Linda Goldstein is widely recognized as one of the leading advertising lawyers in the country and is co-leader of BakerHostetler's Advertising, Marketing & Digital Media team. Goldstein regularly provides advertising counsel and regulatory advice to leading Fortune 500 and Fortune 100 companies in many different product and service categories. She represents clients in investigative and enforcement proceedings brought by the Federal Trade Commission (FTC), state attorneys general, district attorneys, and other federal and state agencies with jurisdiction over advertising and marketing practices. Goldstein spends a considerable portion of her time advising clients on how to minimize the legal risks associated with mobile marketing, e-retail, social influencers, native advertising, email and telemarketing, sweepstakes and contests, fantasy sports leagues, and casual gaming. Goldstein is regularly called upon by national, business and trade publications to share her knowledge of the advertising and marketing industry. Her commentary has appeared in The New York Times, The Wall Street Journal, CNBC, NBC's TODAY Show, Adweek, Advertising Age, and the National Law Journal.
---
Leonard Gordon
---
Leonard Gordon, co-chair of Venable's Advertising and Marketing Group, is a skilled litigator who leverages his significant experience working for the Federal Trade Commission (FTC) to help protect his clients' interests and guide their business activity. Gordon regularly represents companies and individuals in investigations and litigation with the FTC, state attorneys general, the Department of Justice (DOJ), and the Consumer Financial Protection Bureau (CFPB). Len also represents clients in business-to-business and class-action litigation involving both consumer protection and antitrust issues.
---
Brian Judge
---
Brian Judge helps lead one of the largest direct response teams in the industry at Discovery Inc. In his current role as director of integrated media sales, DR, he is responsible for managing a team of account executives selling linear networks in the portfolio, as well as spearheading all things digital, OTT, VOD, and programmatic. He started his career on the agency side andwas a director on a media buying team priorto joining Discovery. Judge resides in New Jersey with his wife, Sophia, and his three children: Liam, Ethan, and Kiera.
---
Mark Sullivan
---
Mark Sullivan has been with ViacomCBS for 15 years and is responsible for co-managing a team of 13 sales executives across 17 networks and digital platforms. Top networks and digital platforms include Nickelodeon, MTV, Paramount Network, and Comedy Central. Sullivan has helped lead the team into the digital video side of the direct response business, and the Viacom team delivered 125-percent year-over-year (YOY) revenue growth in 2019. He lives in Hoboken, N.J. with his wife and three sons.
---
Jeff Nash
---
Jeff Nash is senior vice president, network ad sales, for Weigel Broadcasting's MeTV Networks, the leader in the digital network space. He has been a key contributor in the launch and rollout of successful Weigel networks MeTV, Movies!, Heroes and Icons, Start TV, and Decades. In his role, Nash runs the Chicago-based sales group for MeTV Networks. He also oversees key hybrid DR, upfront, and scatter business for the group. Nash played a leading role in the creation of MeTV Unwired Networks, an aggregation of inventory from large market MeTV affiliates and other local broadcast and cable properties around the country. Nash has been with Weigel for more than 10 years, beginning in a local sales role with WCIU, Weigel's Chicago independent station, and WWME, MeTV Network's flagship affiliate. He switched over to the networks group in 2010, coinciding with the national launch of MeTV Network.
---
Jennifer Karlson
---
Jennifer Karlson co-leads the direct response sales team at ViacomCBS. She has been a part of that group for 20-plus years and is lucky enough to have sold across all 18 networks. She is responsible for growing the direct-to-consumer business across all linear and digital platforms.
---
Jenny Paul
---
Jenny Paul — CEO, Intent Entertainment, and executive producer/creator/"Jane" of Adulting With Jane — is an award-winning actress, producer, content creator, and teacher based in New York. She holds a magna cum laude degree in theater arts from Brandeis University and a business certification from Harvard Business School. Her best-known credits include Hulu's The Looming Tower, Netflix/Marvel's Jessica Jones, the internationally acclaimed series' That Reminds Me... and Adulting With Jane. In addition to credits on dozens of other award-winning films, theatrical shows, and commercials, Paul is the founder and CEO of Intent Entertainment, with a mission to bridge the gap between narrative storytelling and branded content, bringing products and services to their target audiences in the way they want to receive them. Adulting with Jane is Intent Entertainment's herald interactive/shoppable content brand.
---
Andy Latimer
---
Andy Latimer, the founder/CEO of Bluewater Media, is a proven director/producer with more than 25 years of experience in the television and film industry. He takes a client's vision and creates a story worth watching — making concepts reality. Latimer's storytelling ability crosses genres and categories, delivering results in sales by eliciting immediate response directly from consumers. After launching Bluewater in 2000, he led the way in creative and production, being the first-ever end-to-end, fully digital studio in Florida. With a focus on performance-based strategies, he seamlessly led Bluewater in the launch of its media division to integrate creative and media under one roof. Then as the market shifted, he led Bluewater Media through the evolution in direct-to-consumer strategies, becoming an expert in the digital, social media, influencer marketing and e-commerce marketplace management. This converged agency strategy has put Bluewater on Adweek's 100 Agencies to Watch list and has seen it honored as an Inc. 500 company and as one of Florida's fastest growing companies. With clients ranging from entrepreneurial startups to Fortune 500 Companies and a deep hit list including Magic Jack, The Philips Smokeless Indoor Grill and AirFryer, Blackstone Griddles, Johnsonville, Soda Stream, Thundershirt, and Tommy John, Latimer has proven his ability to adapt to any market and to drive real branded response success in the increasingly important world of direct-to-consumer marketing.
---
Sean Robertson
---
Sean Robertson is director, partnerships for Dish Media. He oversees sales partnerships in his role focusing on connecting new/non-traditional agencies and media technology to the Dish and Sling platforms to drive demand and reduce friction in the planning/buying process. Robertson joined Dish Media Sales in 2011 and has served on various teams across the organization including performance media, digital advertising, programmatic media, and addressable advertising. He earned his M.B.A. at Brown University and IE Business School. He also holds a B.S. in journalism with a focus in advertising from West Virginia University. Robertson lives in New Jersey with his wife Candice and sons Rafael and Brendan.
---
Amit Agarwal
---
Amit Agarwal is the recently appointed president of Shop LC Global Inc. in Austin, Texas. Agarwal is a long-standing employee of the VGL Group, parent company to Shop LC, in which he has proudly served for more than 14 years. Prior to joining Shop LC, he served as the Managing Director of The Jewelry Channel, Shop LC's sister channel operating in London. Known for his strong P&L management, focused cost-control, and building strategic teams, Agarwal is quickly embracing the Baldrige methods. Agarwal holds a Bachelor of Commerce and an M.B.A. in marketing. Agarwal, his wife, and their two children have made their home in Round Rock, Texas.
---
Alex Rullo
---
Alex Rullo is an account executive on the direct response sales team at Xandr. His primary focus is on the growth of OTT/CTV in the DR/DTC space and how brands can better leverage Xandr's robust data capabilities to inform their media buys and extend reach in a more fragmented media landscape. With more than eight years of experience in direct response — five of those at Xandr — Rullo has had a front row seat to the seismic changes in the industry and excited to help usher in the next phase.
---
---