Tuesday, Oct. 5
9-10 a.m.
Session TBD
Description TBD
Confirmed Speakers:
Speakers TBD
​
Moderator: Moderator TBD
10:30-11:30 a.m.
What the Census Results Mean for the U.S. Hispanic Marketplace
With the release of U.S. Census results expected later this summer, performance marketing leaders are intrigued by what they'll show about the expanding U.S. Hispanic marketplace. In this session — presented by the PDMI's U.S. Hispanic Council — research, media outlet, and agency executives will discuss the Census outcomes and what they mean in both the short and long run.
​
Confirmed Speakers:
Denira Borrero, Omni Direct
​
Moderator:
Nicole Cordero, Havas Edge
Noon-1 p.m.
Session TBD
Description TBD
Confirmed Speakers:
Speakers TBD
​
Moderator: Moderator TBD
1:30-2:30 p.m.
Assessing the FTC's Priorities
The Federal Trade Commission is continuing an aggressive regulatory posture — particularly for performance and direct-to-consumer marketers — in the early stages of the Biden Administration. What should industry leaders expect from the commission in the coming months — and how will other regulators at the state and local level take the lead from the FTC's direction? A trio of members from the PDMI's Government Affairs Council will share their insights in this exclusive panel discussion.
​
Confirmed Speakers:
Ed Glynn, Locke Lord
Linda Goldstein, BakerHostetler
Len Gordon, Venable LLP
​
Moderator: Moderator TBD
3-4 p.m.
Session TBD
Description TBD
Confirmed Speakers:
Speakers TBD
​
Moderator: Moderator TBD
Wednesday, Oct. 6
9-10 a.m.
Building the Store of Your Dreams
In today's competitive business climate, you may only get one chance to make a good first impression. If customers visit your online store and don't like what they see, or have difficulty navigating your site, they'll leave. Join Shopify and special guests as they explore how to build a brand and then convert that into a site that is not only functional but also resonates with your audience. We will hear some best practices and pain points directly from entrepreneurs about what works … and what doesn't. Whether you are just getting started, well on your way to making your third million, or an agency looking to help others, you cannot afford to miss these valuable insights into the basics of building the store of your dreams.
Confirmed Speakers:
Speakers TBD
​
Moderator:
Chris Snyder, Shopify
10:30-11:30 a.m.
Session TBD
Description TBD
Confirmed Speakers:
Speakers TBD
​
Moderator: Moderator TBD
Noon-1 p.m.
Session TBD
Description TBD
Confirmed Speakers:
Speakers TBD
​
Moderator: Moderator TBD
1:30-2:30 p.m.
Session TBD
Description TBD
Confirmed Speakers:
Speakers TBD
​
Moderator: Moderator TBD
3-4 p.m.
Session TBD
Description TBD
Confirmed Speakers:
Speakers TBD
​
Moderator: Moderator TBD
Speaker Bios
Alexandra Megaris
---
Alexandra Megaris is partner at Venable LLP in New York. Megaris focuses on complex regulatory investigations and government enforcement matters involving state attorneys general, the Federal Trade Commission (FTC), the Consumer Financial Protection Bureau (CFPB), state regulatory agencies, and the U.S. Congress. She also works closely with Venable's government affairs team in advocating for clients before these agencies. She has extensive experience with consumer protection laws, such as state unfair, deceptive, and abusive practices (UDAAP) laws, the FTC Act, the Consumer Financial Protection Act, the FTC's Telemarketing Sales Rule, and product-specific regulations including those regulating credit reporting, loan servicing, and debt collection.
---
Edward Glynn
---
Edward Glynn, Locke Lord Of Counsel, offers his clients decades of experience in advising leading consumer products and services, pharmaceutical and dietary supplements, and advertising and marketing companies on federal and state regulatory matters, government investigations, and litigation. He provides strategic business counseling involving consumer protection, marketing, and trade regulation issues. As a former senior official in the Federal Trade Commission (FTC), Glynn's practice includes advising clients facing federal and state regulatory investigations, including FTC investigations; and reviewing advertising campaigns for compliance with regulatory requirements. He also actively represents clients in proceedings before the National Advertising Division of the Council of Better Business Bureaus.
---
Randal Shaheen
---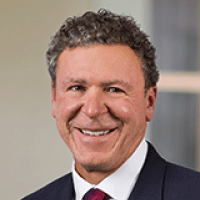 Randal Shaheen has more than 30 years of experience as an advertising attorney. A member of BakerHostetler's Advertising, Marketing and Digital Media team, he represents clients before a variety of regulatory agencies, including the Federal Trade Commission (FTC), Consumer Financial Protection Bureau (CFPB), National Advertising Division (NAD) and state attorneys general, and he is sought after for his handling of multijurisdictional matters. Randy's background facilitates practical insight: He has a significant history with matters related to privacy and data security, marketing to children, "green" claims, dietary supplements, claims of weight loss and health and performance, comparative claims, the use of surveys and "Made in the USA" claims.
---
Shannon Roddy
---
Amazon expert Shannon Roddy is the founder of Marketplace Seller Courses, an online course designed to help brands, inventors, and entrepreneurs make the most of their Amazon selling experience. He has worked with more than 100 brands and manufacturers to launch, grow, and protect their brands on Amazon. Roddy has not only helped numerous sellers increase conversion rates and sales but also helped launch more than 23 No. 1 New Releases, four No. 1 Best Sellers, and 29 Amazon Choice Products. His innovative approach to empowering sellers with practical takeaways and helping them focus on the essentials creates tremendous value opportunities. Roddy resides with his family in Atlanta.
---
Charlotte Lucich
---
With more than 25 years of traffic-driving and brand-building experience, Charlotte Lucich joined The Habit Burger Grill as director of product marketing and brand in 2014. Since joining The Habit, the company has tripled in size — growing from 90 restaurants to more than 270 in 13 states. Prior to The Habit, Lucich held marketing positions with Yogurtland, El Pollo Loco, The Ruby Restaurant Group, and Barbeques Galore. Lucich is known for being a creative problem solver who uses a team approach to achieve profitable business goals. She holds a bachelor's degree in business marketing from California State University, Long Beach.
---
Heather Molina
---
Heather Molina is a digital marketer with 17 years of acquisition and inbound marketing experience through SEO and paid media initiatives — and a total of 20 years of interactive experience. She currently serves as the vice president of cross-channel marketing at Red Door Interactive. Molina has matriculated across various holding company agencies in her career, including Resolution Media (Omnicom), Catalyst (GroupM/WPP), and iProspect (Dentsu). Brands that she has worked on prior to Red Door Interactive — doing SEO and paid media — included Starbucks, P&G, GSK, Ford, Microsoft, Google, TD Bank, and Cheapflights. Molina earned a bachelor's degree in media arts and journalism from the University of Arizona.
---
Sean Robertson
---
Sean Robertson is director, partnerships for DISH Media. He oversees sales partnerships in his role focusing on connecting new/non-traditional agencies and media technology to the DISH and Sling platforms to drive demand and reduce friction in the planning/buying process. Robertson joined DISH Media Sales in 2011 and has served on various teams across the organization including performance media, digital advertising, programmatic media, and addressable advertising. He earned his M.B.A. at Brown University and IE Business School. He also holds a B.S. in journalism with a focus in advertising from West Virginia University. Robertson lives in New Jersey with his wife Candice and sons Rafael and Brendan.
---
Joseph Gray
---
Joseph Gray founded television's largest cost-per-action advertising network, REVShare, in 1989. One of his companies, Global Media Productions, was acquired by TelAmerica Media, now Cadent Networks, where he briefly served as president in 1987-1988. In 2007, Gray raised an equity round from The Carlyle Group and HIG Capital, forming Media Property Holdings and Lead Generation Technologies, which operated a pay-per-call lead exchange in various verticals including legal tort, debt, and tax. Gray exited Media Property Holdings in 2012. Too young to retire, he created DRMetrix in 2012 to provide much needed insights and competitive data to the direct-to-consumer television industry.
---
Richard Radzik
---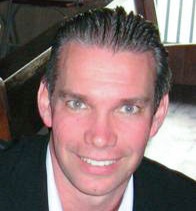 As vice president of Kantar BVS, Richard Radzik is a veteran advertising industry executive with more than 25 years experience focusing on the media intelligence and monitoring marketplace. He has been the long-term manager of Kantar's BVS solution, with a focus on sales and business development but is intimately involved in all aspects including: operations, technology, marketing, strategic partnerships, and account management. Kantar's BVS solutions have allowed Radzik to interact with many marketplaces, including agencies, advertisers, direct marketers, networks, syndicators, optimization/attribution companies, and production/distribution facilities.
---
Jeff Nash
---
Jeff Nash is senior vice president, network ad sales, for Weigel Broadcasting's MeTV Networks, the leader in the digital network space. He has been a key contributor in the launch and rollout of successful Weigel networks MeTV, Movies!, Heroes and Icons, Start TV, and Decades. Nash runs the Chicago-based sales group for MeTV Networks and oversees key hybrid DR, upfront, and scatter business for the group. Nash played a leading role in the creation of MeTV Unwired Networks. Nash has been with Weigel for more than 10 years, beginning in a local sales role with WCIU, Weigel's Chicago independent station, and WWME, MeTV Network's flagship affiliate.
---
Nickeisha Williams
---
Nickeisha Williams is the director of convergent DR ad sales at ViacomCBS, where she oversees the Kids & Family and Entertainment networks for DR linear and convergent sales, as well as selling TV Land and TV Land Classic networks. Williams is a Viacom veteran who has sold linear on many different Viacom networks and was recently instrumental in the launch of the direct digital DR sales business. Throughout her career, she has worked with all major DR advertising agencies and advertisers in all strategic facets to deliver their media goals. Williams also is a basketball fanatic and is always down to talk hoops.
---
Benjamin Speight
---
Benjamin Speight is executive vice president, director of client services at Lockard & Wechsler Direct. He is an integrated media strategist focusing in direct-to-consumer (DTC)/brand/retail marketing, customer acquisition, optimization, and ROI. Speight has cross-platform video experience across all traditional linear, streaming, and OTT channels utilizing a data-driven, optimization, and insights-oriented approach to customer acquisition and brand building. He understands the contribution each channel has on each other and the overall business. Speight has more than 20 years of diverse category experience across DTC/over-the-counter (OTC) pharmaceuticals, fitness, telecommunications, packaged goods, legal, education, financial, and many others.
---
Marcelino Miyares
---
Marcelino Miyares has spent 30 years evolving the Hispanic marketspace. Known for his market intelligence and resourcefulness, he co-launched d2H Partners in 2014 to lead more "crossover" clients to their Hispanic consumer path-to-profit. Miyares truly believes that brands need to "Enculturate or Die!" His marketing experience includes DRTV (Great Health Works, InvenTel, Telebrands, Capital Brands, Hearthware, and others); branded DR, lead-generation and retail work (Matrix, Lincoln Heritage, Hulu, Citibank, AT&T, PepsiCo, American Stores, and McDonald's); and traditional direct marketing (Oxford Health, Sirius XM, Toys"R"Us, Home Depot, and others). Miyares is a Cuban-American native of Chicago and currently lives in Santa Monica.
---
Brian Judge
---
Brian Judge helps lead one of the largest direct response teams in the industry at Discovery Inc. In his current role as director of integrated media sales, DR, he is responsible for managing a team of account executives selling linear networks in the portfolio, as well as spearheading all things digital, OTT, VOD, and programmatic. He started his career on the agency side and was a director on a media buying team prior to joining Discovery. Judge resides in New Jersey with his wife, Sophia, and his three children: Liam, Ethan, and Kiera.
---
Christine Georgakakis
---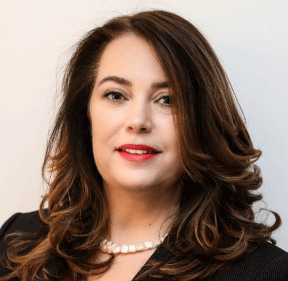 Christine Georgakakis is the vice president of direct brand marketing and advertising at REELZ Network. She is a direct marketing professional with extensive experience in the media industry and was named one of the Top Women in Media by Folio: magazine as an industry trailblazer in 2018.
---
Diana Boyles
---
Diana Boyles is a metrics-driven marketer and currently leads the offline media team at HomeAdvisor. Using data and research to inform decision-making, and a background in digital marketing, she applies the best practices of digital measurement to TV, streaming audio and video media. Boyles recently moved the offline media group in-house, and now works directly with a talented team of media planners, buyers, and analysts to execute and optimize a results-focused offline media strategy. Prior to her current role as vice president of offline marketing at HomeAdvisor, Boyles was the director of digital marketing at HomeAdvisor, and a marketing analyst with Exclusive Resorts. She holds a bachelor's degree in mathematics the from University of Colorado.
---
Arminda "Mindy" Figueroa
---
Arminda "Mindy" Figueroa is founder and CEO of Latin2Latin Marketing + Communications (L2L), a multiple award-winning engagement solutions agency in Fort Lauderdale, Fla., with satellite offices in New York, North Carolina, and Puerto Rico. Figueroa is a leader in the traditional, multicultural, direct, and digital marketing fields. Prior to launching L2L, she was project director for Scholastic Media, and oversaw the launch of the No. 1-ranked PBS children's television series Maya & Miguel. Previously, she held senior marketing positions at The Bravo Group (a Young & Rubicam agency), Univision.com, Verizon, and Anheuser-Busch. A sought-after speaker and expert, Figueroa is the published author of An Entrepreneur's Guide to Surviving a Business Implosion and co-author and moderator of the Network for Executive Women and Latinarrific research study Elevating the Latina Experience in Corporate America, published in May 2020.
---
Walter Boza
---
Walter Boza joined Captura Group in 2019 as president/general manager as part of the founders' vision to build the best cross-functional team of advertising professionals to continue the evolution of Captura Group as a best-in-class agency. He brings more than 25 years of experience in international and U.S. markets, having held leadership positions in multiple advertising disciplines. With a strong background in research and strategy, Boza has been an international account leader and a general manager. He moved with his family to Chicago in 2014 to lead the multicultural practice at FCB Chicago, including all direct response efforts for State Farm. A Venezuelan-born U.S. citizen, married to a Venezuelan woman and father of two U.S.-born kids, in his own words, Boza's family represents the "full range of the acculturation spectrum." He holds a master's in communication management from the University of Southern California.
---
Michael Kropp
---
Michael Kropp is a media industry veteran of more than 35 years, the last 12 spent at Media Monitors, where, as the northeast sales executive, he has been responsible for sales of Media Monitors' products and services in that region. Kropp also serves as the sales team specialist for the radio and direct response industries. Prior to his time at Media Monitors, he managed music and ad monitoring services at ABC Radio Networks, multi-media services at Bloomberg LP, and ran the affiliate administration department at CBS Radio Networks, before moving into affiliate sales.
---
Ray Harkins
---
Ray Harkins lives for music. His passion started with his exposure to Bob Dylan, The Monkees, and the "Phantom of the Opera" score. Independent music took over his life at 15 years old and hasn't let go since. Through his experience working in various capacities in the music industry since 1999 — in addition to playing in international touring bands — his interest in entertainment has deepened. He's been producing, booking, and recording his own podcast, 100 Words Or Less, since 2012; has previously worked at Stitcher/Midroll; and is currently the podcast strategy lead at iHeartMedia. He currently lives in Newport Beach, Calif., with his wife, son and dog.
---
Ben Bowlin
---
Ben Bowlin is the host of three iHeart Media podcasts: Ridiculous History; Strange News Daily; and Stuff They Don't Want You to Know. He's also a writer and host for HowStuffWorks.com, where he gets into any number of unusual and fascinating adventures. One of the best adventures — by far — is cohosting CarStuff, where he and Scott Benjamin cover everything that flies, floats, or drives. Although his favorite cars are Packards, he's intrigued by every vehicle he comes across, from the custom-built coaches of the past to the self-driving cars of the future. When he's not exploring all things automotive, Bowlin can usually be found writing, reading, dreaming up inventions or conducting experiments, usually related to pizza.
---
Linda Goldstein
---
Linda Goldstein is widely recognized as one of the leading advertising lawyers in the country and is co-leader of BakerHostetler's Advertising, Marketing & Digital Media team. Goldstein regularly provides advertising counsel and regulatory advice to leading Fortune 500 and Fortune 100 companies in many different product and service categories. She represents clients in investigative and enforcement proceedings brought by the Federal Trade Commission (FTC), state attorneys general, district attorneys, and other federal and state agencies with jurisdiction over advertising and marketing practices. Goldstein spends a considerable portion of her time advising clients on how to minimize the legal risks associated with mobile marketing, e-retail, social influencers, native advertising, email and telemarketing, sweepstakes and contests, fantasy sports leagues, and casual gaming. Goldstein is regularly called upon by national, business and trade publications to share her knowledge of the advertising and marketing industry. Her commentary has appeared in The New York Times, The Wall Street Journal, CNBC, NBC's TODAY Show, Adweek, Advertising Age, and the National Law Journal.
---
Leonard Gordon
---
Leonard Gordon, co-chair of Venable's Advertising and Marketing Group, is a skilled litigator who leverages his significant experience working for the Federal Trade Commission (FTC) to help protect his clients' interests and guide their business activity. Gordon regularly represents companies and individuals in investigations and litigation with the FTC, state attorneys general, the Department of Justice (DOJ), and the Consumer Financial Protection Bureau (CFPB). Len also represents clients in business-to-business and class-action litigation involving both consumer protection and antitrust issues.
---
---
Moderators
Chris Foster
---
Chris Foster is vice president, new business at Modern Postcard, a national direct marketing company that services business of all sizes and in all markets. As a marketing and branding executive, he understands how to help any-sized business better position and brand themselves and tell their most authentic story to engage their audience. In addition to leading the creation and execution of new business strategies at Modern, he has taught brand strategy at UCSD Extension since 2009. Chris is a contributing author for TargetMarketing Magazine and NonProfitPro and has presented at numerous professional conferences nationally.

---
Anat Freed
---
Anat Freed joined Kingstar Media just after it was founded in 2003, as junior assistant and has worked her way up to senior vice president, media, and manages a team of 25. Skilled in media buying, customer service, analytics, and business development, Freed is committed to driving positive experiences and ROI for all clients — and demonstrating how lucrative and worthwhile it is to include Canada in your media and marketing plans. Kingstar Media is Canadian advertising agency based in Toronto, specializing in response-based, measurable media across multiple platforms including TV, radio, out-of-home, and — most recently — digital.
---
Nicole Cordero
---
An experienced and accomplished media and marketing executive, Nicole Cordero develops strategic and successful direct-to-consumer and customer acquisition multi-channel campaigns that deliver profitable results for top brands like Unilever, St Jude Children's Research Hospital, GrubHub, Draft Kings, Nestle, and Trip Advisor, among other worldwide companies. She also serves as the head of Multicultural at Havas Edge, identifying growth opportunities by connecting brands and the multicultural consumers in a culturally relevant and meaningful way. Cordero is extremely passionate about her Latino heritage and sharing her culture with others.

---
Thomas Haire
---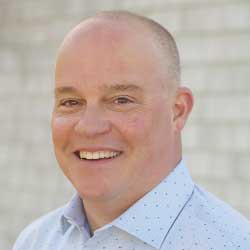 Thomas Haire is co-founder and chief content officer of Definitive Media Group, an event and trade publishing company, as well as co-founder and board member of the Performance-Driven Marketing Institute (PDMI), a non-profit trade association. Prior to serving in these roles, Haire spent 17 years as editor-in-chief of Response Magazine. He also served as the content director of Response Expo, a trade event in the marketing industry, from 2007-2018. He is a four-time Western Publications Association (WPA) Maggie-award nominee as editor-in-chief of Response and a two-time Eddie Award winner as a magazine editor and feature writer. A native Southern Californian and graduate of USC, Haire and his wife relocated to Massachusetts in 2018 and welcomed their first child, a son, that September.
---
Kevin Gaffney
---
Kevin Gaffney is executive vice president of product strategy at CoreMedia Systems. He has been with CoreMedia for 24 years and is a skilled client advocate, providing leadership for the business development, new product development, and workflow enhancement. He played a key role in syndicating CoreDirect, the industry's leading media management tool that processes more than $10 billion in performance media annually. Before joining the company in 1996, Gaffney was a media buying supervisor and account executive at Time Buying Service and was part of the successful TBS Direct startup.
---
Christina Wong
---
Christina Wong is an audio media director at Havas Edge, a leading multi-channel performance marketing agency, with a passion for data and analytics. Her career started in ad sales but grew to touch most parts of audio, from production and promotions to negotiation and strategy, always seeking to think one step ahead. Outside of Edge, she's a competitive dodgeball player, dad joke connoisseur, and professional Excel formula Googler.
---
Danielle Benigni
---
Danielle Benigni is a vice president, associate media director, as well as new business development at TouchPoint Integrated Communications. Her ability to straddle both roles comes from her expertise in cross-channel media campaigns, a true understanding of the direct-to-consumer marketplace, as well as what it takes to deliver results. She has more than 13 years of experience in the media industry, starting her career at TouchPoint, then working at both Mason and Stella Rising prior to rejoining TouchPoint in 2018. Benigni's comprehensive understanding of the intersection of traditional and digital platforms helps her drive strategic and effective cross-channel media campaigns that deliver impactful results for clients. Her category experience spans the gamut of healthcare, CPG, retail, beauty, and financial/insurance.
---
Chris Snyder
---
Chris Snyder is the senior community manager for Shopify Spaces and leads its Outreach and Community Partnerships team. After spending 15 years in both small business and corporate regional management, Snyder has owned and operated nearly a dozen small businesses both in the United States and abroad. Based in Los Angeles, he has worked with Shopify Spaces for the past three years using his experiences and background to help others succeed.
---
---