Tuesday, Oct. 5
9-10 a.m.
Attribution and Customer Journey Analytics: Foundations for Marketing Success
Marketers want to maximize return on ad spend (ROAS) and determine their customers' paths to purchase. Multi-touch attribution fuels confidence to improve customer acquisition costs and lifetime value, and to evaluate campaign performance across all touchpoints. Customer journey analytics provide data and insights that allow marketers to optimize paths across marketing programs and content, and understand how consumers build relationships with their brands. This one-hour session will touch on what marketers must know about attribution, and how it's evolving; how to identify customer journeys to maximize ROAS; optimizing your campaign throughout the funnel with privacy-first data; and real-world examples of all of the above.
Confirmed Speaker
Martha Dubicki, vice president of client services, Rakuten Advertising
​
Moderator
AJ Brown, co-founder & CEO, LeadsRx
10:30-11:30 a.m.
What the Census Results Mean for the U.S. Hispanic Marketplace
With the release of U.S. Census results, performance marketing leaders are intrigued by what they show about the expanding U.S. Hispanic marketplace. In this session — presented by the PDMI's U.S. Hispanic Council — research, media outlet, and agency executives will discuss the Census outcomes and what they mean in both the short and long run.
​
Confirmed Speakers
Diana Diaz, NBC7/Telemundo20 San Diego
Federico Garza, Telemundo
Marcelino Miyares, d2H Partners
​
Moderator
Nicole Cordero, Havas Edge
Noon-1 p.m.
Media Outlet Roundtable
A trio of media outlet leaders share market observations, their implications, and tips for marketers in this conversation that will cover topics including this year's upfront market, the pandemic's impact, measurement and attribution, client re-evaluation of KPIs, and more.
Confirmed Speakers
Dan Kelly, DISH Media
Jeff Nash, MeTV/Weigel Broadcasting
Sean Robertson, NBCUniversal
​
Moderator
Matt Greenfield, Cannella Media
1:30-2:30 p.m.
Assessing the FTC's Priorities
The Federal Trade Commission is continuing an aggressive regulatory posture — particularly for performance and direct-to-consumer marketers — in the early stages of the Biden Administration. What should industry leaders expect from the commission in the coming months — and how will other regulators at the state and local level take the lead from the FTC's direction? A trio of members from the PDMI's Government Affairs Council will share their insights in this exclusive panel discussion.
​
Confirmed Speakers
Ed Glynn, Locke Lord
Len Gordon, Venable LLP
Randal Shaheen, BakerHostetler
​
Moderator
Thomas Haire, The PDMI
3-4 p.m.
Research Roundtable
Join leaders from the PDMI's research partners — DRMetrix, Kantar Media, and Media Monitors — as they share their latest and greatest snapshots of the information you need to know as a performance and direct-to-consumer marketer.
​
Confirmed Speakers
Frank Cammarata, Media Monitors
Joseph Gray, DRMetrix
Rich Radzik, Kantar Media
Moderator
Kevin Gaffney, CoreMedia Systems
Wednesday, Oct. 6
9-10 a.m.
Building the Store of Your Dreams
In today's competitive business climate, you may only get one chance to make a good first impression. If customers visit your online store and don't like what they see, or have difficulty navigating your site, they'll leave. Join Shopify and special guests as they explore how to build a brand and then convert that into a site that is not only functional but also resonates with your audience. We will hear some best practices and pain points directly from entrepreneurs about what works … and what doesn't. Whether you are just getting started, well on your way to making your third million, or an agency looking to help others, you cannot afford to miss these valuable insights into the basics of building the store of your dreams.
Confirmed Speakers:
Vashti Bryant, Amalfii
Katrina Wright, Crystal Bar Soap
​
Moderator
Chris Snyder, Shopify
10:30-11:30 a.m.
Funding Your Media Campaign
Are you facing shortfalls in available dollars to place media? Or do you simply want to power up your campaign to new heights? The PDMI Brand Response Council presents this conversation between of funding and media outlet leaders, sharing inside tips and strategies.
​
​Confirmed Speaker
Daniel Rodic, Clearco
​
Moderator
Brian Norris, NBCUniversal
Noon-1 p.m.
Competing and Coexisting in Today's E-Commerce World
While performance and direct-to-consumer marketers use their campaigns to drive consumers directly to their own e-commerce landing pages, there's no getting away from the reality of Amazon, Walmart, and other behemoths who control much of the e-comm space. How can you both compete with consumers' familiarity and comfort with those giants and coexist with it, in order to maximize your e-commerce conversions? And how can you protect your customers' privacy while maximizing sales across all outlets? The PDMI's new E-Commerce Council presents this special session that aims to answer those questions and more.
Confirmed Speaker
Kathi Moore, Fareportal
Mai Willin, Verve Direct
​
Moderator
Gregory Silvano, Mojo
1:30-2:30 p.m.
Taking Skincare Social
In this exclusive case study conversation, the leader of Skin Authority, a skin health and beauty technology company, is joined by her marketing partners to discuss how the company is maximizing its marketing efforts across various media, particularly social. What's working and what's not? And how is video — no matter the outlet — playing a key role?
Confirmed Speakers
Lia Fisher, Canyon Country LA
Fred Gordon, Mute Six
Celeste Hilling, Skin Authority
​
Moderator
Lindsey Carnett, Marketing Maven
Speaker Bios
Edward Glynn
---
Edward Glynn, Locke Lord Of Counsel, offers his clients decades of experience in advising leading consumer products and services, pharmaceutical and dietary supplements, and advertising and marketing companies on federal and state regulatory matters, government investigations, and litigation. He provides strategic business counseling involving consumer protection, marketing, and trade regulation issues. As a former senior official in the Federal Trade Commission (FTC), Glynn's practice includes advising clients facing federal and state regulatory investigations, including FTC investigations; and reviewing advertising campaigns for compliance with regulatory requirements. He also actively represents clients in proceedings before the National Advertising Division of the Council of Better Business Bureaus.
---
Joseph Gray
---
Joseph Gray founded television's largest cost-per-action advertising network, REVShare, in 1989. One of his companies, Global Media Productions, was acquired by TelAmerica Media, now Cadent Networks, where he briefly served as president in 1987-1988. In 2007, Gray raised an equity round from The Carlyle Group and HIG Capital, forming Media Property Holdings and Lead Generation Technologies, which operated a pay-per-call lead exchange in various verticals including legal tort, debt, and tax. Gray exited Media Property Holdings in 2012. Too young to retire, he created DRMetrix in 2012 to provide much needed insights and competitive data to the direct-to-consumer television industry.
---
Richard Radzik
---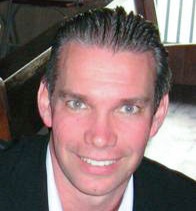 As vice president of Kantar BVS, Richard Radzik is a veteran advertising industry executive with more than 25 years experience focusing on the media intelligence and monitoring marketplace. He has been the long-term manager of Kantar's BVS solution, with a focus on sales and business development but is intimately involved in all aspects including: operations, technology, marketing, strategic partnerships, and account management. Kantar's BVS solutions have allowed Radzik to interact with many marketplaces, including agencies, advertisers, direct marketers, networks, syndicators, optimization/attribution companies, and production/distribution facilities.
---
Randal Shaheen
---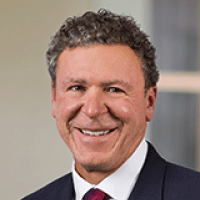 Randal Shaheen has more than 30 years of experience as an advertising attorney. A member of BakerHostetler's Advertising, Marketing and Digital Media team, he represents clients before a variety of regulatory agencies, including the Federal Trade Commission (FTC), Consumer Financial Protection Bureau (CFPB), National Advertising Division (NAD), and state attorneys general, and he is sought after for his handling of multi-jurisdictional matters. Shaheen's background facilitates practical insight: he has a significant history with matters related to privacy and data security, marketing to children, "green" claims, dietary supplements, claims of weight loss and health and performance, comparative claims, the use of surveys, and "Made in the USA" claims.
---
Leonard Gordon
---
Leon
ard Gordon, co-chair of Venable's Advertising and Marketing Group, is a skilled litigator who leverages his significant experience working for the Federal Trade Commission (FTC) to help protect his clients' interests and guide their business activity. Gordon regularly represents companies and individuals in investigations and litigation with the FTC, state attorneys general, the Department of Justice (DOJ), and the Consumer Financial Protection Bureau (CFPB). Len also represents clients in business-to-business and class-action litigation involving both consumer protection and antitrust issues.
---
Dan Kelly
---
Dan Kelly oversees general market and direct response sales efforts for our Central and West Coast based sales teams. He is charged with leveraging DISH Media's entire suite of advertising offerings across DISH's satellite and Sling TV properties. His teams are dedicated to elevating the brands' presence at a market level, while simultaneously providing the latest advanced ad solutions to their clients. In his spare time, Kelly is an avid skier and youth sports coach. He earned a B.S. in marketing from Pennsylvania State University, and lives in Los Angeles with his wife, Penny, and their three children.
---
Frank Cammarata
---
Frank Cammarata has been with Media Monitors since its launch in 2003, previously working at parent company and radio software giant RCS. Earlier, he worked at Disney/ABC as director of national syndication for the "Scott & Todd Big Show" and director of affiliate relations at ABC Radio Today Entertainment. Cammarata was at CBS for 17 years as director of affiliate relations and director of music & entertainment programming for CBS Radio Networks. Cammarata also was the senior producer for legendary DJs "Cousin" Bruce Morrow and Don K. Reed's "Doo Wop Shop" at WCBS-FM in New York. He helped develop and/or produce the original radio version of David Letterman's "Top Ten."
---
Kathi Moore
---
Since 2016, Kathi Moore has led branding and communications at Fareportal, the corporate owner of CheapOair.com, One Travel, and five additional domestic and international travel brands. In her role as vice president of these areas, she is responsible for brand positioning, strategy, and execution for online and offline tactics, including television, radio, social media, SEO, blogs, public relations, and internal communications. She also heads up Fareportal Media Group, the company's online media sales arm. Prior to joining Fareportal, Moore's career was a blend of agency and client-side roles in media and account management for companies in the U.S. and abroad. She has experience working with large brands and small start-ups, and particularly enjoys blending e-commerce know-how with research-driven, data-inspired customer messaging to create success.
---
Martha Dubicki
---
Martha Dubicki is vice president of client services at Rakuten Advertising, where she works with leading brands to create effective and profitable digital marketing strategies. Having built the company's multi-channel solution, she has established services and influenced measurement and technology that optimize campaign results across multiple marketing strategies, including affiliate, paid search, paid social and programmatic display. Dubicki has 15 years of experience leading effective digital marketing campaigns for enterprise and emerging brands, with diverse expertise ranging across e-commerce verticals, including apparel, CPG, education, and beauty. She has a bachelor's degree from Indiana University, Bloomington, where she majored in communication and culture and minored in business. She was a Phi Beta Kappa and was honored on the Dean's List. Dubicki is an avid runner and loves spending time with her husband and two kids.
---
Federico Garza
---
Federico Garza, senior vice president, research strategy and insights, leads all of research, insights, and analytics to inform programming, marketing, and digital strategies across Telemundo's portfolio. A seasoned consumer-insights professional with more than 20 years of experience and ample expertise across multiplatform data, audience measurement, and marketing strategies, Garza oversees and develops comprehensive research plans through consumer insights, data capabilities, and multiplatform measurement to achieve Telemundo's business goals. Additionally, Garza will oversee primary and secondary research and drive data-driven recommendations to enhance Telemundo's multiplatform strategy and deliver on the content needs of the growing Latino consumer. He was previously the executive vice president of research and insights at iHeart Media, where he spearheaded thought leadership, developed analytics, and led cross functional strategic programs. As a consultant at Bain & Company for a decade, he conducted extensive management consulting work and developed business growth strategies based on data-driven insights for multinational companies across a variety of industries including airline, beverage, food, consumer goods, and financial services. Garza completed an undergraduate degree in computer system engineering from Monterrey Institute of Technology in Monterrey, Mexico, and an M.B.A. from the Tuck School of Business at Dartmouth College.
---
Vashti Bryant
---
As a true Angeleno, Vashti Bryant grew her roots in a city where you need to learn three things quickly: have tough skin; hustle harder than you complain; and if you're not invited to the table, build your own. Graduating from high school at age 15 gave her an early start to her studies for fashion design at the Fashion Institute of Design and Merchandising (FIDM). During her first year at FIDM, Bryant was presented with the opportunity to work for a prestigious fashion house. She took a leap of faith and left FIDM to pursue her career as a celebrity stylist. During the next 10 years, she worked for many luxury brands and excelled in scaling out revenue for brands as a top producer. In 2017, she started her own brand, Amalfii, after seeing a niche that was lacking for women who wanted a minimalist approach to their wardrobe (over trendy fashion) at an accessible price range. Using all of her previous luxury retail and styling background, she was able to scale out Amalfii within the first year with zero investors. Since 2017, Amalfii has been published in Oprah's Holiday Wishlist, WWD, Seventeen Magazine, NYLON, Fashionista, INstyle, Who What Wear, and many more as it continues to grow.
---
Katrina Wright
---
Katrina Wright is the founder and CEO of Crystal Bar Soap, known for creating the "ultimate cleansing experience" by combining crystal healing and self-care into affordable bath and body products. The brand works to bring a moment of self-care into every home and creates the highest quality bath and body products with an intention behind each creation. The company was founded in Calgary in 2015, and — after a video feature from Business Insider in 2017 that quickly went viral — Wright relocated the company to Los Angeles. After relocating, the business expanded from just crystal soaps to a wide range of products focusing on moon bath rituals, astrology, and divination. An Aquarius Sun, Wright uses her creative and humanitarian nature to create products that make an impact in the world. Crystal Bar Soap works with many charities to help bring awareness and raise money for local and global issues. Last year the company supported LGBTQ2A+ organizations, Black Lives Matter education and community programs, COVID-19 local and Indian Relief, Immigrant Farm Workers, and The Los Angeles Family Housing Shelter. Crystal Bar Soap is also a member of 1% for the Planet and Offset to protect the environment and lower carbon emissions. Wright is on a mission to turn Crystal Bar Soap into a powerful innovated business, focused on personal and spiritual wellness for her team and customers while staying active in supporting the needs of the planet.
---
Lia Fisher
---
Lia Fisher is a seasoned media executive, entrepreneur, and expert in digital marketing and technology. Passionate about brand creation and storytelling, she is the founder of Canyon Country LA, a leader in utilizing social influence, content, and engagement to drive DTC awareness, demand, and revenue for brands including The Honest Company, L'Oreal, Bliss, Fred Segal, Urban Decay, Skin Authority, and The Sunset Strip. Fisher is a master strategist in understanding the strength of each social channel, unique content creation playing to those strengths, and the role each can play in furthering brand touch and voice. She is passionate about the advancement of women and driving positive inclusive change in the world.
---
Fred Gordon
---
Fred Gordon is the director of paid social at Mute Six, a DTC agency that generates among the highest Facebook Ad ROIs. Gordon focuses on driving limitless scale using comprehensive cross-channel strategies. He leads with recognition that every brand is unique and the combination of channels and the strategic approach must be nimble, innovative, and — at times — unconventional. Gordon has mastered the complicated dance between direct response, creative, branding, and strategic media buying. What sets Gordon and his team apart is the drive to go beyond media buying and into the psychology of customers. He and Mute Six give back to the community through a number of annual initiatives supporting human rights, animal welfare, and environmental issues.
---
Celeste Hilling
---
Described by MSNBC as giving the cosmetics industry a makeover, Celeste Hilling is an innovative, dynamic, and respected expert on beauty, technology, lifestyle trends, customer service, and brand loyalty. She is a recurring guest expert for health and beauty segments on MSNBC, Fox, and The Doctors. As the CEO and co-founder of Skin Authority, a skin health beauty tech company, Hilling applies her software technology and research background to develop, patent, and license groundbreaking ingredient technology, as well as a patent-pending virtual coaching platform to engage consumers in a two-way dialogue with certified skin care professionals creating a personalized program, providing ongoing support, and subscription product delivery. In 2020, SkinAuthority hosted more than 500,000 consumer video consultations. Hilling previously built two technology companies, each of which were acquired by the leading publicly held company in their sector.
---
Daniel Rodic
---
Daniel Rodic is the head of market development at Clearbanc, where he leads new product partnerships and lines of business for Clearbanc. Prior to Clearbanc, Rodic has started and sold multiple businesses in the e-commerce industry. Most recently, he was co-founder and CEO at Exact Media, a leading offline acquisition channel for companies like HelloFresh, Harry's, Booking.com, and Procter & Gamble that was sold in 2019. Rodic was named to the 2017 Forbes 30 Under 30 Marketing & Advertising list and was a Finalist for the EY Entrepreneur of the Year award. He's represented his country at the G20 Young Entrepreneurs Summit and has also sat on the Leadership Council for the United Nations Media for Social Impact Summit.
---
Jeff Nash
---
Jeff Nash is vice president, network ad sales, for Weigel Broadcasting's MeTV Networks, the leader in the digital network space. He has been a key contributor in the launch and rollout of successful Weigel networks MeTV, Movies!, Heroes and Icons, Start TV, and Decades. In his role, Nash runs the Chicago-based sales group for MeTV Networks. He also oversees key hybrid DR, upfront, and scatter business for the group. Nash played a leading role in the creation of MeTV Unwired Networks, an aggregation of inventory from large market MeTV affiliates and other local broadcast and cable properties around the country. Nash has been with Weigel for more than 10 years, beginning in a local sales role with WCIU, Weigel's Chicago independent station, and WWME, MeTV Network's flagship affiliate. He switched over to the networks group in 2010, coinciding with the national launch of MeTV Network.
---
Marcelino Miyares
---
Marcelino Miyares has spent 30 years evolving the Hispanic marketspace. Known for his market intelligence and resourcefulness, he co-launched d2H Partners in 2014 to lead more "crossover" clients to their Hispanic consumer path-to-profit. Miyares truly believes that brands need to "Enculturate or Die!" His marketing experience includes DRTV (Great Health Works, InvenTel, Telebrands, Capital Brands, Hearthware, and others); branded DR, lead-generation and retail work (Matrix, Lincoln Heritage, Hulu, Citibank, AT&T, PepsiCo, American Stores, and McDonald's); and traditional direct marketing (Oxford Health, Sirius XM, Toys"R"Us, Home Depot, and others). Miyares is a Cuban-American native of Chicago and currently lives in Santa Monica.
---
Sean Robertson
---
Sean Robertson serves as vice president, direct-to-scale, in NBCUniversal's Advertising and Partnerships division. Robertson and the direct-to-scale team are responsible for leveraging NBCUniversal's suite of premium content and industry-leading advanced advertising capabilities to assist direct-to-consumer brands scale their businesses in new and engaging ways. Prior to joining NBCUniversal, Robertson served as director of partnerships for DISH Media — connecting new, non-traditional agencies and media technology to the DISH and Sling platforms. Robertson joined DISH Media in 2011 and served on various teams across the organization including performance media, digital advertising, programmatic media, and addressable advertising. He's spent his professional career working toward the goal of a more diverse and inclusive media industry. He currently serves on the board of the International Radio and Television Society (IRTS). Robertson holds a B.S. in journalism, with a focus in advertising, from West Virginia University. He also earned his M.B.A. at Brown University and IE Business School. Robertson lives in New Jersey with his wife and two sons.
---
Diana Diaz
---
Diana Diaz is a bilingual sales and marketing professional with 29 years in the media industry and more than two decades in the San Diego market. Her experience spans multiple media outlets and platforms, from traditional general market broadcast stations to digital media. Diaz's career has focused on individual solutions for clients in both Spanish and English, as well as crossover customers who want to reach all audiences. Her bilingual skills, in-depth knowledge of Hispanic media, and experience in both local and national sales made her an ideal candidate to be part of the team that launched NBCUniversal's Telemundo 20 in San Diego, now the No. 1 rated Spanish language station in the market. Diaz is currently local sales director for Telemundo20 and NBC7 in San Diego. During her career, she has also worked in the San Francisco Bay Area, Los Angeles, and Miami markets. A proud Latina mom, Diaz was born in Bogota, Colombia, but has called San Diego home since 2001.
---
Mai Willin
---
Mai Willin is network director for Verve Direct. She works with independent global media buyers to best market internal products and client brands across multiple verticals. Data and strategy are the secrets to her success. When she's not working, she enjoys a round of golf, globetrotting, pretending to be a gastronomist, and spending time with her family.
---
---
Moderators
Nicole Cordero
---
An experienced and accomplished media and marketing executive, Nicole Cordero develops strategic and successful direct-to-consumer and customer acquisition multi-channel campaigns that deliver profitable results for top brands like Unilever, St Jude Children's Research Hospital, GrubHub, Draft Kings, Nestle, and Trip Advisor, among other worldwide companies. She also serves as the head of Multicultural at Havas Edge, identifying growth opportunities by connecting brands and the multicultural consumers in a culturally relevant and meaningful way. Cordero is extremely passionate about her Latino heritage and sharing her culture with others.

---
Thomas Haire
---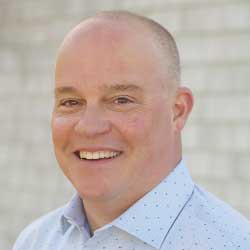 Thomas Haire is co-founder and chief content officer of Definitive Media Group, an event and trade publishing company, as well as co-founder and board member of the Performance-Driven Marketing Institute (PDMI), a non-profit trade association. Prior to serving in these roles, Haire spent 17 years as editor-in-chief of Response Magazine. He also served as the content director of Response Expo, a trade event in the marketing industry, from 2007-2018. He is a four-time Western Publications Association (WPA) Maggie-award nominee as editor-in-chief of Response and a two-time Eddie Award winner as a magazine editor and feature writer. A native Southern Californian and graduate of USC, Haire and his wife relocated to Massachusetts in 2018 and welcomed their first child, a son, that September.
---
Matt Greenfield
---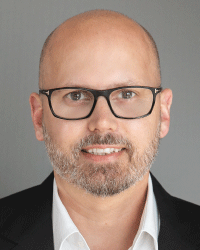 Matt Greenfield, president of Cannella Media DTC, is a 20-plus-year veteran of media, full-service agency, and client-side marketing roles. His background includes overseeing client acquisition, strategy, and media investments across nearly every category with expansive expertise in retail/e-commerce and technology, for brands such as Guitar Center, PetSmart, Mercury Insurance, Toshiba, VIZIO, Pacific Life, UGG Australia, and others. Greenfield has in-depth knowledge of all facets of digital media and all traditional media types, with a thorough understanding of brand, direct response/CPA, and hybrid strategic planning and buying. His work has been recognized with multiple awards including Advertising Age's Media Plan of the Year, The Canadian Marketing Association Award, The Telly, Creative Media Award, and others. Greenfield is a recovering brain cancer survivor and actively supports local charities for those affected by cancer. He is a dedicated family man and is most happy spending time with his wife and three daughters.
---
Brian Norris
---
​Brian Norris is senior vice president, direct to scale, at NBCUniversal and leads the direct to scale and direct response sales team. Norris brings almost 20 years of management and leadership experience driving television revenue in linear, addressable, and digital media. Before joining NBCUniversal, he served as vice president of DISH Media Sales. He's also held sales roles at Viacom and Lifetime Entertainment Services. Norris volunteers with Big Brothers/ Big Sisters of NYC and currently serves on the board of the nonprofit International Radio and Television Society (IRTS). He also serves as an undergraduate volunteer interviewer for Brown University's Alumni Association.
---
Greg Silvano
---
Greg Silvano, CEO of Mojo, has white water rafted down all 300 miles of the Grand Canyon, scuba dived the Blue Hole in Belize, and — in two weeks — will summit Mt. Kilimanjaro in Tanzania. He was a drill sergeant in the U.S. Army and, in his downtime, runs Mojo.
---
Chris Snyder
---
Chris Snyder is the senior community manager for Shopify Spaces and leads its outreach and community partnerships team. After spending 15 years in both small business and corporate regional management, Snyder has owned and operated nearly a dozen small businesses both in the United States and abroad. Based in Los Angeles, he has worked with Shopify Spaces for the past three years using his experiences and background to help others succeed.
---
AJ Brown
---
AJ Brown is CEO, co-founder, and head of technology at LeadsRx. He provided the initial inspiration for LeadsRx, having been head of marketing for several businesses during his career, as well as head of software engineering. His experience working with fast-paced Silicon Valley startups for the better part of two-and-a-half decades has helped a number of businesses build early traction and high-impact lead generation programs.
---
Kevin Gaffney
---
Kevin Gaffney is executive vice president of product strategy at CoreMedia Systems. He has been with CoreMedia for 25 years and is a skilled client advocate, providing leadership for the business development, new product development, and workflow enhancement. He played a key role in syndicating CoreDirect, the industry's leading media management tool that processes more than $10 billion in performance media annually. Before joining the company in 1996, Gaffney was a media buying supervisor and account executive at Time Buying Service and was part of the successful TBS Direct startup.
---
Lindsey Carnett
---
Lindsey Carnett is the CEO and president of Marketing Maven. She founded the company in 2009, after leading integrated communications campaigns for firms and private industries across the world. With nearly two decades of experience in direct-to-consumer marketing, Carnett is a trusted public relations advisor to national and international organizations and has been named an Enterprising Women Award Winner, Top Woman in Public Relations by PR News, a Top Woman in Media, and featured in the Forbes Most Powerful Women Business Leader issue. Carnett has offered expert insight via news outlets like CNBC, TheStreet.com, National Public Radio (NPR), The Doctors, USA Today, PR Week, Forbes Woman, Medium, Gizmodo and Thrive Global. She also taught a social media content course and wrote curriculum for Academy of Art University. Named one of the Most Entrepreneurial Companies in America by Entrepreneur Magazine's Entrepreneur 360 Awards, and one of the Fastest Growing Companies in America by Inc. 5000 for two consecutive years, Marketing Maven specializes in international and domestic public relations, social media, reputation management, direct response marketing, U.S. product launches, SEO, event PR, and influencer marketing.
---
---